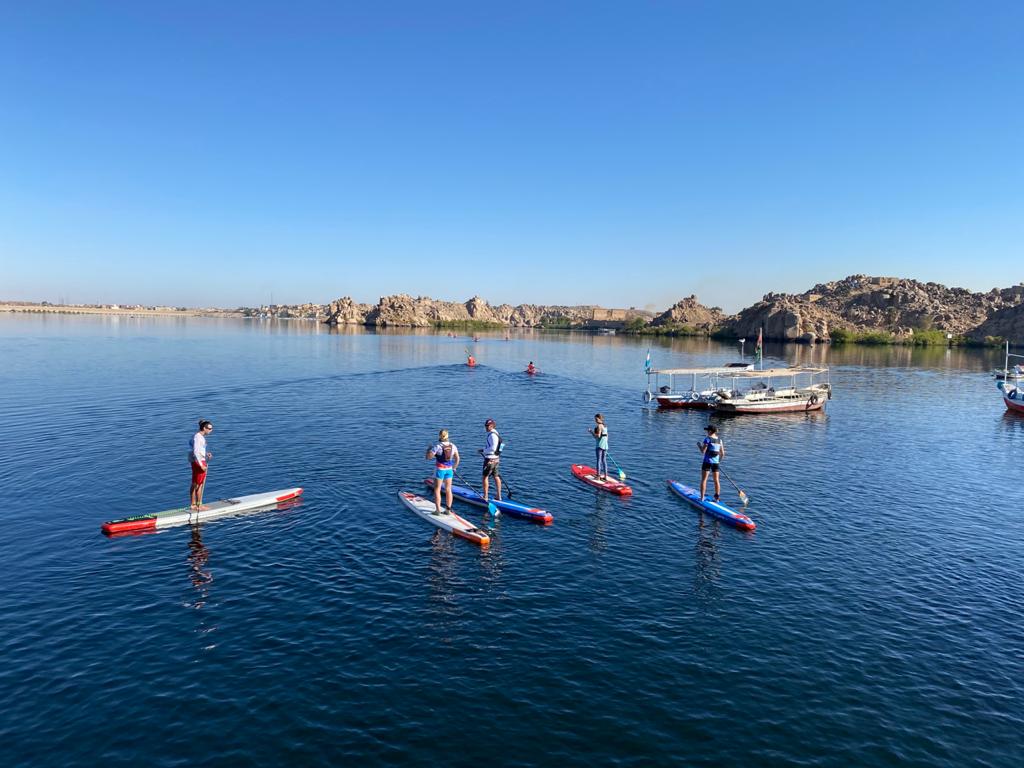 The British Financial Times highlighted a number of the tourist and archaeological potentials of the Egyptian tourist destination, through a photo report on its writer's visit to Egypt.
The report began by emphasizing that although the wonders of ancient Egypt are still surprising and impressive, its vibrant present is also dazzling.
The writer referred to his visit to Cairo, in which he enjoyed a mixture of modern life, in addition to visiting museums and seeing its archaeological masterpieces.
The report says Egyptian tourism began to recover, especially with important events that contributed to attracting the world's attention to Egypt like the transfer of 22 mummies to the National Museum of Egyptian Civilization in Fustat, in a major procession in April 2021.
He referred to the anticipated opening of the Grand Egyptian Museum, which includes many ancient Egyptian treasures like the huge statue of King Ramses II, and the treasures of Golden King Tut Ankh Amoun.
The report explained that despite being ancient, Cairo is witnessing continuous development on the urban and cultural levels, such as the steps taken to develop the road and bridge network, as well as the initiatives being taken to preserve historical buildings.
The report referred handicrafts in Egypt and the efforts made by some innovators to preserve these original skills and crafts by training future generations on it.
He also pointed out that Egypt has one of the oldest colleges of fine arts and that some of the most important Contemporary Middle Eastern professors in this field are Egyptians, such as Mahmoud Said and Mahmoud Mokhtar.
The writer also talked about Siwa Oasis in the Western Desert, and the sustainable development it has been undergoing since 1996.
He added he enjoyed the Nile trip he made from Luxor to Aswan, referring to huge and ancient monuments in Luxor, such as the Karnak Temples, Luxor Temple and the Road of Rams, which was renovated and reopened in November 2021 in a huge celebration.
In addition, the Khnum Temple in Esna and the Temple of Horus in Edfu, which is one of the most magnificent temples, and the Philae temples in Aswan, which looks as wonderful as it is floating on the Nile.
At the end of his trip in Aswan, the writer explained that the antiquities of Egypt, which represent its ancient civilization, also reflect a microcosm of different worlds and cultures that coexisted on the land of Egypt, describing it as "having crossed the limits of time."