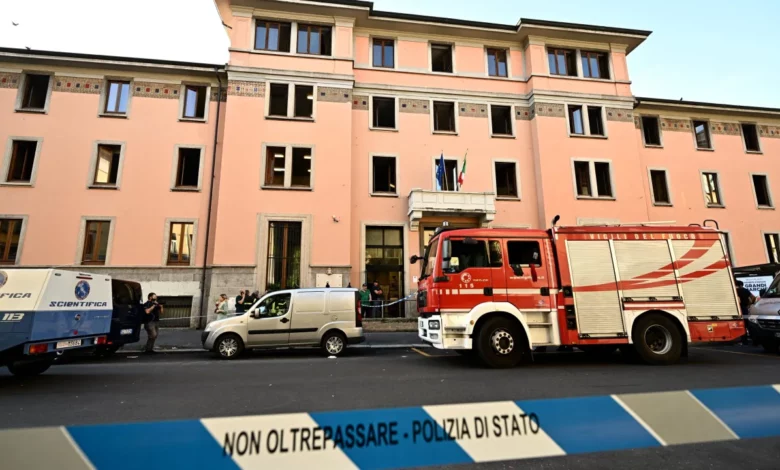 Reuters
 —  An overnight fire in a retirement home in Milan killed six people and injured around 80, including three who are in a critical condition, Italian authorities said on Friday.
The fire started in a first-floor room of the facility. It was put out quickly and did not spread to the rest of the building, yet produced a vast quantity of toxic fumes.
Two residents burned to death in their room, while four others died from intoxication, Milan Mayor Giuseppe Sala said, speaking to reporters on the scene.
"It could have been (even) worse. Having said that, six dead is a very heavy death toll," Sala said, indicating that the facility housed 167 people.
Firefighters' spokesman Luca Cari said the cause of the fire was under investigation, but added that it was likely accidental.
Firefighters intervened at the "Home of the Spouses" residential facility in the south-eastern Corvetto neighbourhood shortly after 1 a.m. (7 p.m. ET on Thursday).
They evacuated about 80 people, including many in wheelchairs, while another 80 or so were taken to hospital, local firefighters' chief Nicola Miceli told RAI public television.
He described rescue operations as "particularly complicated" due to heavy smoke, which limited visibility, and the fact that many residents could not stand without aid.
Lucia, a local resident, said she saw some of them "gasping for air" at their windows, holding rags over their faces to protect themselves from the fumes.
She said rescuers "were wonderful" as they helped everybody. "Those who could walk, they walked them out, those who could not, I think they were carried out in their bed sheets."