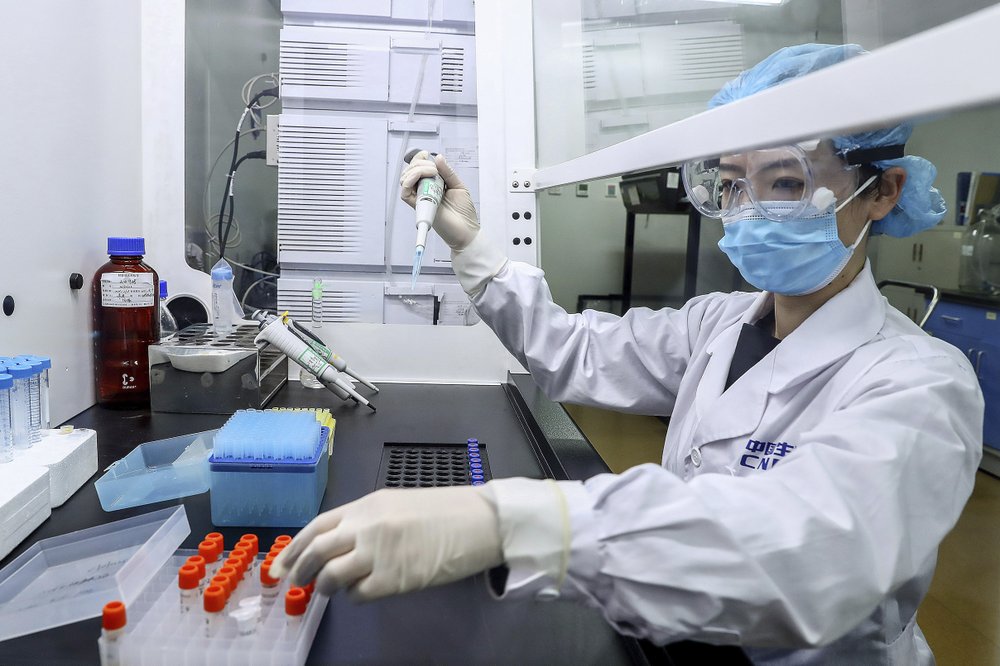 Egypt's Minister of Health and Population Hala Zayed on Sunday witnessed the first round of vaccinations for medical staff at the Abu Khalifa Isolation Hospital in Ismailia, with the first doctor and nurse in Egypt having received the Chinese COVID-19 vaccine Sinopharm.
Zayed inspected all clinics designated to receive the hospital's medical staff. She explained that Egypt has already registered to receive other doses from three vaccines, and that medical teams, elderly people and those with chronic diseases and then ordinary citizens will be vaccinated in order.
Vaccinations are scheduled to begin in 40 isolation hospitals nationwide belonging to the Ministries of Health and Higher Education, she said.
These vaccinations are safe and have undergone all tests that have proven their effectiveness, with studies proving the effectiveness of the vaccine by 86 percent, success in generating antibodies at 99 percent and a 100 percent chance of preventing severe illness.
Image: In this April 11, 2020, photo released by Xinhua News Agency, a staff member tests samples of a potential COVID-19 vaccine at a production plant of SinoPharm in Beijing.