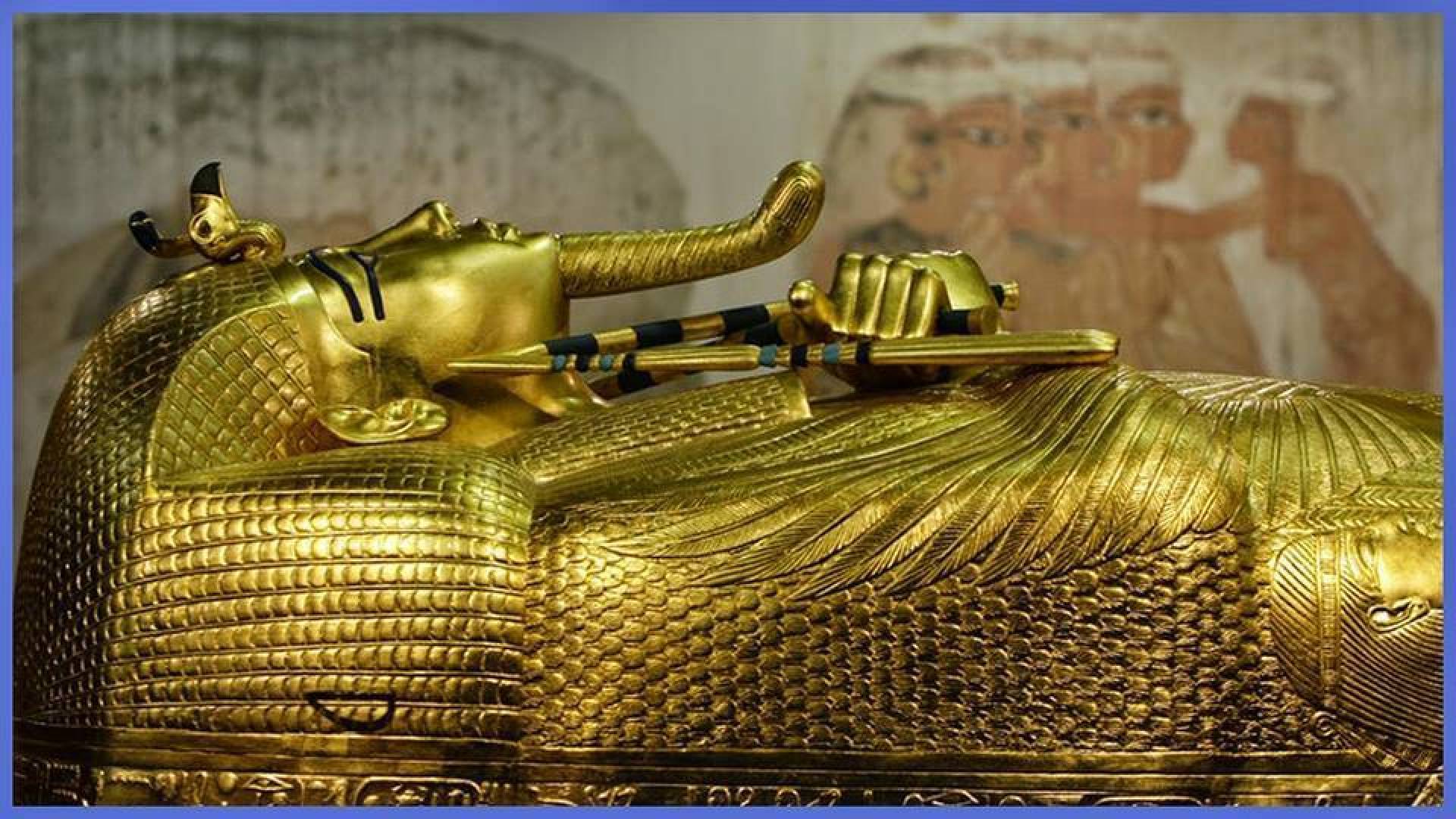 The Grand Egyptian Museum was swarmed with 30 local and international channels and 20 video cameras from press correspondents as they filmed the restoration work for the golden-plated coffin of Tutankhamun, the first since its discovery 1922.
Archaeologists had transferred the coffin from tomb #62 in Luxor's Valley of the Kings to the museum in July 2018, in preparation to display the coffin and Tutankhamun's treasures in the Grand Egyptian Museum.
General Director of Archaeological Affairs at the Grand Egyptian Museum al-Tayeb Abass told state-run Middle East News Agency (MENA) on Sunday that the three golden coffins of Tutankhamun and the treasured collection of Tutankhamun's tomb will be displayed in the Grand Egyptian Museum once it opens in 2020.
The Director General of the Preliminary Restoration and Antiquities Transfer at the Grand Egyptian Museum Issa Zidan pointed out that the maintenance and restoration works of the coffin will continue for eight months as the coffin suffered from various types of damage in the layers of gilded plasters, and general weakness in gilding layers.
In addition to Tutankhamun's coffin, the Grand Museum received 181 artifacts from the Tahrir Museum on Thursday amid high security measures from the Tourism and Antiquities Police, and under the supervision of the General Supervisor of the Grand Museum Project Atef Muftah.
Abbas said that these artifacts  contained a sandstone statue of King Akhenaten holding a scepter, which dates back to the New Kingdom and was discovered in Luxor's eastern bank.
Edited translation from Al-Masry Al-Youm