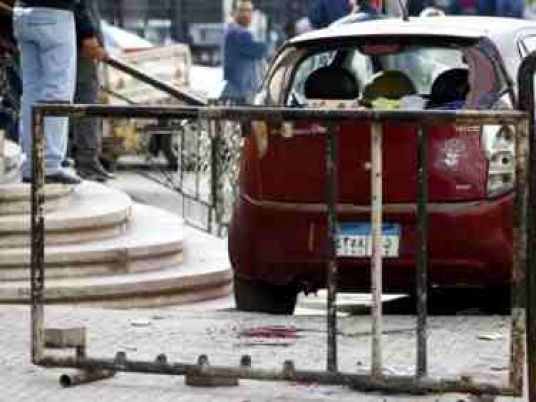 Five alleged Muslim Brotherhood members were arrested for purportedly being involved in a deadly attack on a bus in Beheira, the Interior Ministry announced on Saturday.
The Beheira attack took place on August 24 when a bomb went off targeting a bus carrying security officers. The detonation killed three officers and injured 18 others, the ministry said in a statement.
The arrested formed an "operations cell" and planned the attack to target the bus, the ministry said.
The incident occurred around the same time of the police officers' strike in Sharqiya "with the aim of instigating strife between the Interior Ministry and police officers."
Police officers ended their strike in Sharqiya on the same day as the Beheira bus attack, upon agreement that their demands will be raised to the interior minister.
Militant attacks targeting security forces have surged across Egypt since the ouster of former President Mohamed Mursi in July 2013, which followed mass protests against his rule.