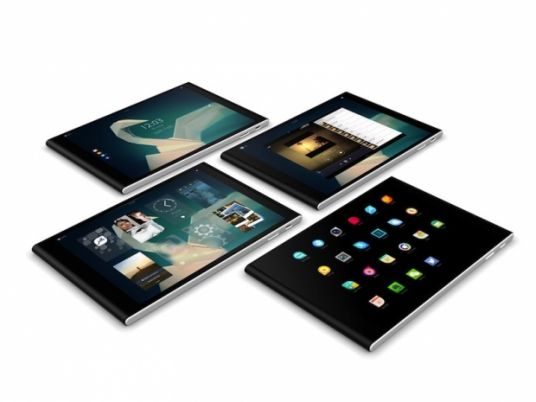 Aaongst the many gadgets out this fall, we've compiled a list of the latest must-have products while we wait to see what other innovative high-tech products September will bring during the IFA (consumer electronics and home appliances) tradeshow in Berlin and the much-anticipated Apple and Microsoft announcements.
Samsung Galaxy S6 edge+
The new Samsung Galaxy S6 edge+ is the Phablet variant of the Galaxy S6 edge launched this spring.
The device is equipped with a 5.7-inch HD screen (1440×2560 pixels) with two dual curved edges and runs thanks to a 2.1GHz 8-core processor operating under Android Lollipop (5.1).
It's worth mentioning that the Galaxy S6 edge+ is compatible with the wireless charger pad. Simply place it on the charger and your phone will be completely charged within 2 hours.
The Galaxy S6 edge+ hit store shelves since August 21. Prices start at US$768 (RM3,200) for the 32GB Galaxy.
Moto X Style
The new high-end Motorola creation has been described as the brand's most personalizable smartphone thanks to its online tool Moto Maker.
Endowed with a 5.7-inch Quad HD screen (1440 x 2560, 520 ppi), the device includes a six-core processor running at 1.8GHz, a 21MP camera and a 10-hour battery life for only 15 minutes of charge.
The Moto X Style is available for purchase in September starting at US$399 (RM1,665).
Jolla Tablet
First introduced in 2014 thanks to a crowdfunding campaign, the Jolla tablet powered by the alternative Sailfish operating system is now available on preorder for delivery in October 2015.
The 7.85-inch tablet (2048×1536 pixels), Bluetooth and Wifi compatible, includes a 1.8GHz Intel 4-core processor, a 5MP photo and video camera able to film in full HD (1080p).
The price of the tablet starts at US$267 (RM1,114) for the 32GB model and US$299 (RM1,247) for the 64GB, tax and shipping not included.
Sony SmartBand 2
The Japanese manufacturer will premiere a new waterproof connected bracelet this fall called the SmartBrand 2 that adds a heart rate tracking function to the mix.
The new function will be able to better track user's physical measurements.
The devices battery life guarantees up to two days of use.
The bracelet does not possess a screen display but alerts the user to calls or text messages via three notification diodes.
The Sony SmartBand2 will be available for purchase for €119 / £99.99 (RM560).
Archos PC Stick
French brand Archos presents the PC Stick, a device that plugs into an HDMI port to transform any screen, portable or not, into a computer.
The idea stems from a similar concept initiated by Intel in early 2015.
The Archos PC Stick functions under Windows 10 and includes Office suite.
Thanks to the PC Stick's own USB port and Bluetooth connection, an external keypad and mouse can easily be added to the operation for optimized use.
The Archos PC Stick will be distributed in retailers fall 2015 for US$99 (RM413).