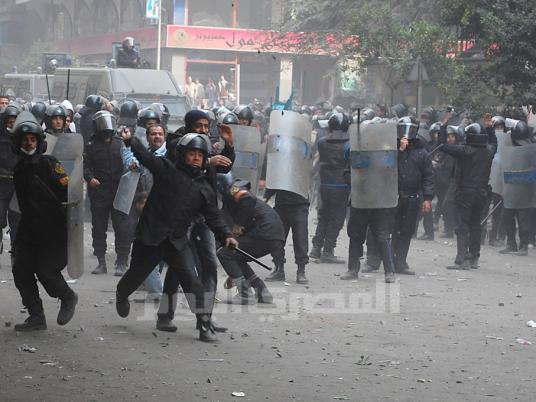 Five MPs announced Monday evening that they plan to hold hunger strikes or sit-ins inside Parliament to pressure security forces to cease violence against protesters.
The MPs are Mohamed Shabana, Atef Meghawri, Nasser Aldin Zoghaby, Hamdy Fakhrany and Ziad al-Elaimy.
Elaimy, from the Egyptian Social Democratic party, wrote on his Facebook page that he decided to go on hunger strike after Parliament failed to stop the crackdown by security forces.
He added that he asked People's Assembly speaker Saad al-Katatny to call Field Marshal Hussein Tantawi, Prime Minister Kamal al-Ganzouri and Interior Minister Mohamed Ibrahim to speak to Parliament about the violence. He says that Katatny ignored his requests.
Clashes resumed in Cairo between protesters and police for a fifth consecutive day on Monday, following the deaths of 74 people last week after a football match in Port Said.