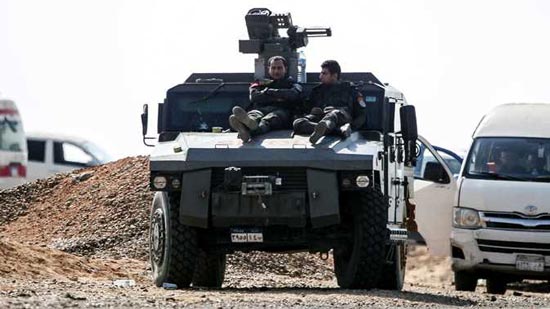 The Interior Ministry announced the killing of five terrorists in an armed battle with security forces in a desert area between the cities of the 10th Ramadan and Bilbis. It also announced thwarting a terrorist scheme in the Governorates of Cairo and Assiut by arresting six suspected plotters.
The killed terrorists used a hut located in the desert area between the 10th of Ramadan and Bilbis in Sharqiya Governorate, for weapons training, according to a statement by the Interior Ministry. They planned hostile operations in Sinai and other Governorates, the statement added.
At dawn on Monday, police forces besieged the hut, killing five terrorists.
A large quantity of ammunition, four automatic rifles, three IEDs, and other materials used in the manufacture of explosives were found in the suspects' possession, said the statement.
The location of six others belonging to the same terror cell were identified and arrested.
Ammunition and two rifles were found in their possession, according to the statement.
Edited translation from Al-Masry Al-Youm