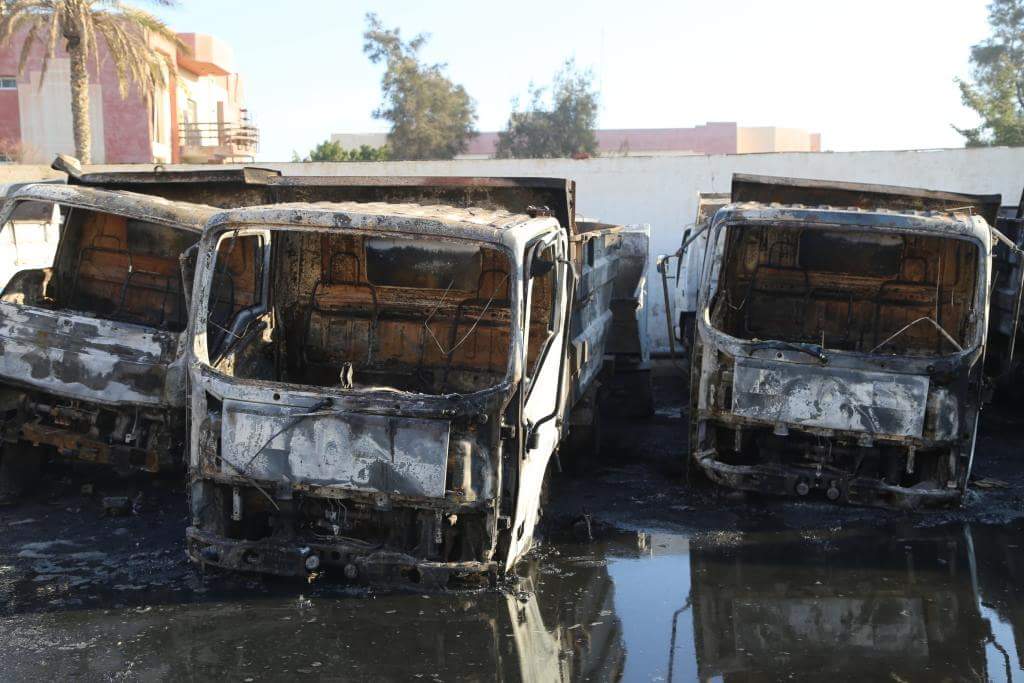 Five truck drivers were killed on Thursday after a number of militants opened fire against them while they were passing al-Hasna-Baghdad road at a checkpoint located in Central Sinai, a North Sinai-based journalist told Egypt Independent on Friday.
The militants, who are believed to be members of the Islamic State's Egyptian branch the 'Sinai Province' set up the checkpoint on the road between villages of the al-Hasna-Baghdad where the five drivers were passing with trucks that were transferring oil, he added.
The drivers were first forced to step out of their trucks as the militants accused them of transporting logistic material to army bases in North Sinai, the journalist said, adding that the militants planned to burn the vehicles.
"The five drivers strongly refused and resisted the militants' trials to burn the trucks. This action was met by a violent reaction from the militants who directly opened fire against the drivers" he explained.
The checkpoint made by the militants consisted of iron barriers and burning tires, he noted.
Other drivers who were following the five vehicles decided to return to Egypt's delta governorate of Dakahlia from where they came.
Four of the killed drivers were identified after their bodies arrived to hospitals in North Sinai. Their names are Khalid Samy, Soliman Abdel Mawali,Atef Mohamed, Mohamed Fada.
Since 2014, the Egyptian Armed Forces have engaged in military confrontations with militants of the IS-affiliated group 'Sinai Province', which has launched numerous attacks on army and police stationing points in al-Arish, Sheikh Zewaid and Rafah.
In response to recent attacks, the Egyptian Armed Forces launched a wide-scale military campaign combating 'Sinai Province', which has successfully eliminated a number of militants — including the group's former leader Abu Doaa al-Ansary.