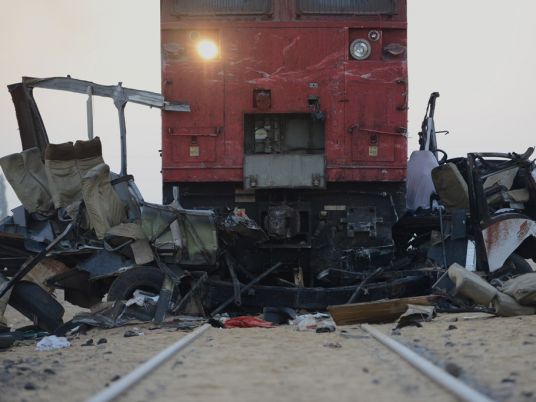 The Freedom and Justice Party, the political arm of the Muslim Brotherhood, demanded the dismissal of Hazem al-Beblawy's government following the Dahshour train crash on Monday which left 30 people dead and dozens injured.
The party accused the current government of "failing to save the lives of citizens," while the Salafi-oriented Nour Party described the government as a "failure and disabled."
The FJP called on the state to complete the previous Brotherhood government's goal of "cleansing and improving services in many state facilities, especially those related to the railway," in addition to bringing those responsible to justice.
During Hesham Qandil's term as the Prime Minister, many train crashes took place, including one in November of 2012 that left over 50 children dead.
"The party believes that the transportation system as a whole needs development and upgrading, however much money and effort it costs, in order to preserve the lives of citizens," the FJP party statement said.
Khaled Alam Eddin, a Nour Party leader, described Beblawy's government as a "failure" for "failing to resolve consecutive crises taking place in Egypt after June 30, although it holds all legislative and executive powers following the ouster of Mohamed Morsy."
Edited translation from Al-Masry Al-Youm