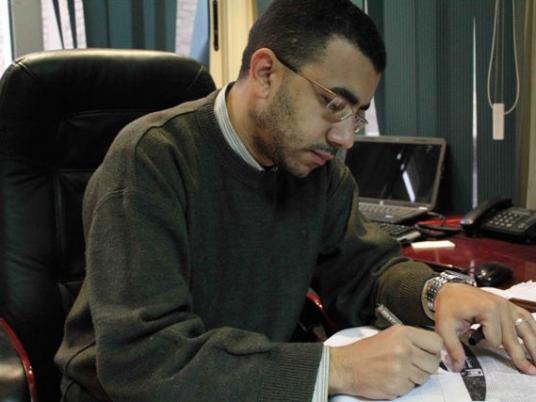 The Freedom and Justice Party's official newspaper made a bizarre typo on its fourth page on Sunday, in an article published under the title "Legitimacy goes to parliament." In the report, a statement by MP Sheikh Sayed Askar reads, "President Hosni Mubarak's invitation to all members of Parliament…", while it was intended to read "President Mohamed Morsy."
The error caused a stir on social networking sites such as Facebook and Twitter, with some members joking that the FJP is yet to believe that one of its members has become Egypt's president.
Khalid Fouda mocked the typo saying "Shame on you, this [mistake] shouldn't have come from you."
Hossam Khatir posted, "The Islamic project has preoccupied the FJP journalists so much so, that they wrote Mubarak's name instead of Morsy's."
Another member defended the paper and questioned the validity of the copies that appeared in newsstands.
In a second typo, the newspaper identified Askar as the chairman of the People's Assembly's Constitutional Affairs Committee, although he serves as the chairman of the Religious Affairs Committee.
Edited translation from Al-Masry Al-Youm