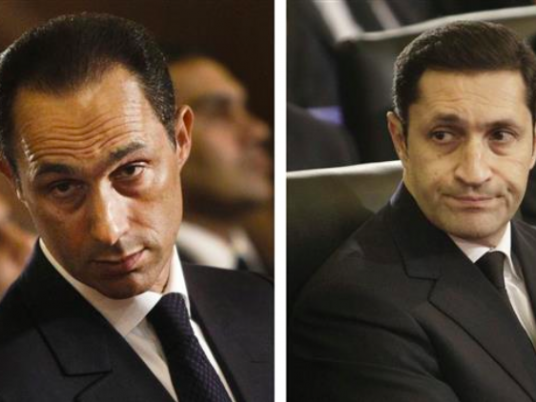 Son of late Egyptian President Hosni Mubarak, Alaa Mubarak, criticized the coordinator of the National Dialogue Diaa Rashwan after speaking about Gamal Mubarak's candidacy for the presidency.
Rashwan said that the candidacy of those who had final criminal rulings issued against them is unconstitutional in Egypt, adding that the elections committee can decide on the matter.
He responded to a question raised about Gamal Mubarak's plan to run for the upcoming elections, asking: "Why doesn't Mr. Gamal Mubarak announce his candidacy if he wants to run for [president] and let people decide?"
"If you want to run for [president], announce  it to us!"
Alaa Mubarak tweeted a response to Rashwan, writing: "Whether he wants or not, it's none of your business. Such a nosy person. It's not your business, it's the people's business."
Several campaigns were announced for new candidates for the Egyptian presidential elections, which will be held in April 2024.
According to the constitutional amendments approved by the Egyptian Parliament in 2019, the current presidential term of President Abdel Fattah al-Sisi ends in 2024 instead of 2022, and he is also entitled to run for a third presidential term of six years.
Egyptian presidential elections 2024
Article 140 of the constitution stipulates that the Egyptian presidential election procedures must begin at least 120 days before the end of the presidential term, and the results must be announced at least 30 days before the end of this period.
Lawyer Tarek al-Awadi said that the last presidential elections were in 2018 and their results were announced on April 2, 2018, and this necessarily entails that the procedures for the next presidential elections begin at the end of this year in accordance with the constitution and the law.
Awadi clarified that the matter is not holding early presidential elections, as some claim, and this is the entitlements of the constitution, not a personal viewpoint.