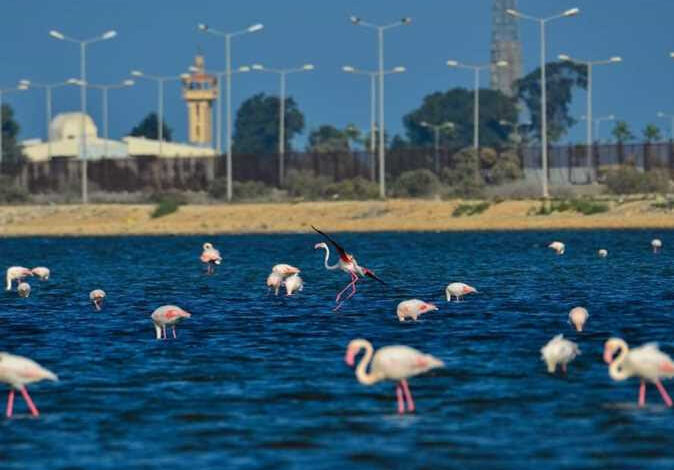 Flocks of Flamingos have traveled miles from Europe to decorate the Port Fouad Reserve, in a sight unlike anywhere else in Egypt.

Flying at a speed of 60 kilometers per hour, the flamingos landed in Port Fouad Reserve near the East Port Said branch and the New Fayrouz housing.
The flamboyance of flamingos then leave the beautiful Ashtum al-Gamil Reserve west of Port Said, where the rest of the migratory birds coming from Europe land.
They then land in the reserve located between the Mediterranean and Lake Manzala, successfully eluding the nets of Port Said fishermen set up in the al-Dhahra area to catch quail.
After crossing the Suez Canal, the flock arrive at their beautiful, quiet destination in Port Fouad.
A large number of professional photographers eagerly captured the sights of the birds during their journey to Port Said Governorate, while the flamingos have become a local tourist sight with visitors passing through the eastern branch of the Canal in the city of Port Fouad.