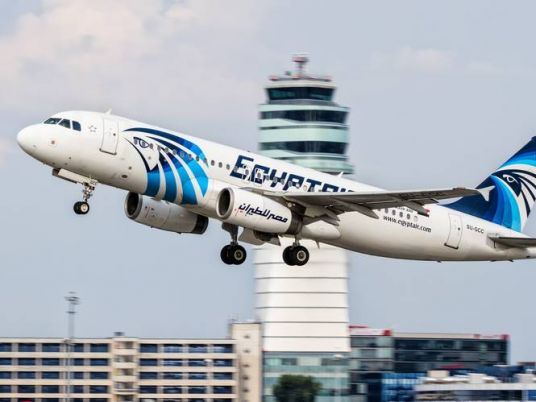 Egyptian airlines resumed flights to Sudan's airports on Saturday, following suspension on Thursday following political upheaval in Sudan.
Cairo-Khartoum air traffic resumed Saturday morning, as EgyptAir's 857 flight to Khartoum International Airport took off with 140 passengers on board, airport informed sources said.
EgyptAir is scheduled to operate two flights over the course of the day, the company said, adding that the company is going to make three flights a day to Sudan.
The Egyptian Civil Aviation Authority (CAA) notified all Egyptian airlines on Thursday to ban flights to Sudanese airports and undergo risk analysis procedures to ensure the safety of the operation and send them to the Authority for approval, ensuring the highest levels of security and safety.
Edited translation from Al-Masry Al-Youm