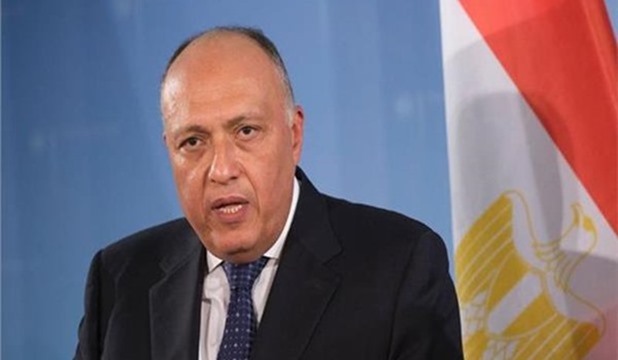 Foreign Minister Sameh Shoukry said that the first stage of the Egyptian initiative to reconstruct the Gaza Strip was finalized, announcing the launch of the second stage of the initiative. The second stage includes the construction of residential areas and the rehabilitation of the coastal road in the Gaza Strip.
This came during his participation in the ministerial meeting of the Ad Hoc Liaison Committee (AHLC) that was held on New York on the sidelines of the the 77th session of the General Assembly, said Foreign Ministry Spokesman and Director of the Public Diplomacy Department Ambassador Ahmed Abo Zeid said that Shoukry.
Shoukry, during the meeting, asserted Egypt's support of the committee, lauding the committee's role as an example of effective coordination and consultation between various international parties to provide support for the Palestinian side on the economic level and contribute to laying the economic foundations on which the Palestinian State can rely within the framework of the two-state solution.
During the meeting, the foreign minister reviewed the developments in the Palestinian territories, stressing that the deterioration of the situation in Palestine is mainly due to the absence of a political horizon that could lead to the build of an independent Palestinian economy that is capable of exploiting all its potentials.
Shoukry also urged international donors to increase their efforts in the field of Gaza reconstruction, a matter that represents an important element to maintain calm conditions until the revival of the peace process.
The meeting was chaired by Foreign Minister of Norway Anniken Huitfeldt. It was attended by the Palestinian Prime Minister and the Jordanian Foreign Minister.
The meeting was also attended by the High Representative of the Union for Foreign Affairs and Security Policy (HR/VP) and the UN Special Coordinator for the Middle East Peace Process, as well as delegations of many Arab, Western and Asian countries and representatives of international financial institutions.
MENA