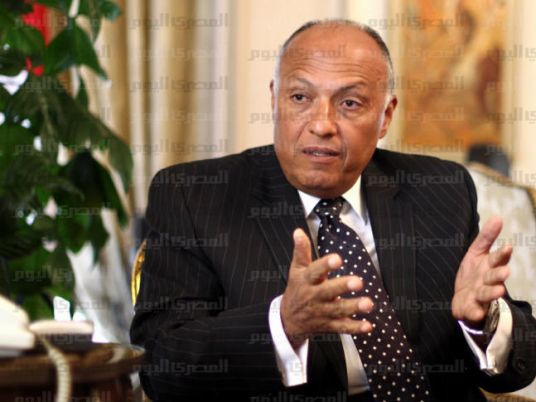 Foreign Minister Sameh Shoukry stressed on Sunday that Egypt restored its influential role at the regional and international arenas following presidential elections that followed June 30 revolution.
Shoukry, speaking with the Military Academy students, underlined the importance of the January 25 and June 30 revolutions in drawing up Egypt's foreign policy and the future of stability both in Egypt and the region.
The meeting tackled the developments in Syria, Yemen and Libya in addition to Egypt's efforts to fight terrorism and Renaissance Dam file.
Shoukry answered students' queries over Egyptian-Gulf relations after the June 30 revolution, Egyptian efforts to free the Mideast region from weapons of mass destruction and repercussions of the nuclear deal between Iran and the six world powers.
He underlined the importance that Iran nuclear deal would lead to a nuclear-free Mideast region.