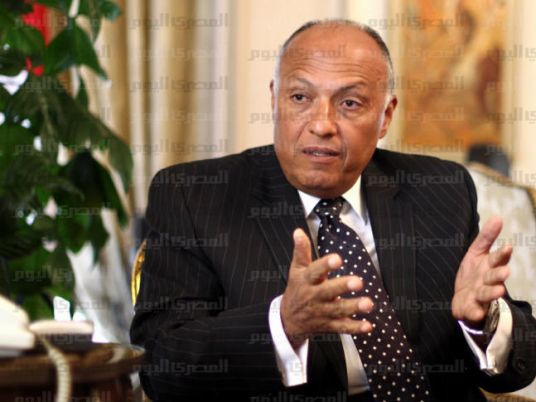 In an unannounced official visit, Foreign Minister Sameh Shokry left Cairo heading to the Ethiopian capital, Addis Ababa, for two days.
Shokry's visit is the second to Ethiopia in two weeks as he had returned from his first visit on the first of February after participating in the African summit.
Informed sources said Shokry would meet a number of Ethiopian officials to discuss the latest developments in the Renaissance Dam issue in light of the reports of the tripartite committee between Egypt, Sudan and Ethiopia.
Water Resources and Irrigation Minister Hossam Moghazy announced Egypt's participation with an official delegation headed by him in ministers of the Nile water meeting to be held in the Sudanese capital Khartoum, the week after next. Egypt has not attended the Nile ministers meetings for more than five years.
Egypt will display its new vision for the convergence of views on the controversial Entebbe agreement rejected by Cairo in its current form, Moghazy said.
Egypt's extraordinary participation in the meeting comes at the invitation of the Sudanese Minister of Water Resources and Irrigation Moataz Moussa, Moghazy added in a press statement Wednesday.
Edited translation from Al-Masry Al-Youm