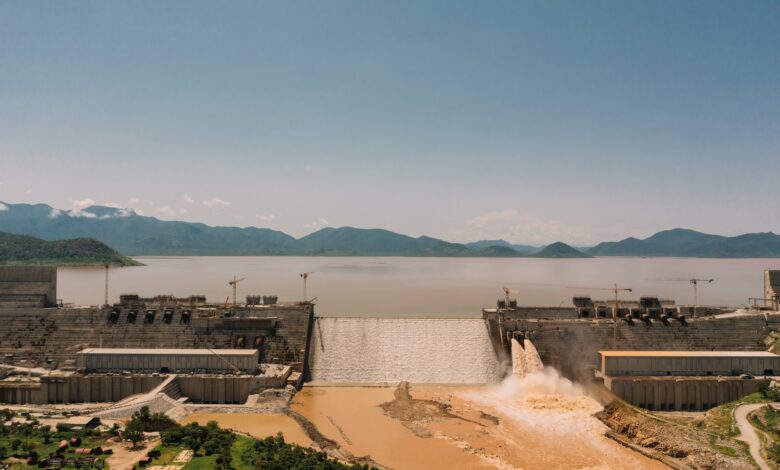 The US embassy in the Democratic Republic of the Congo sent a message to Ethiopia after it had announced completing the second filling of the Grand Ethiopian Renaissance Dam (GERD), stressing the need to resolve the crisis.
The embassy said in a statement on Wednesday that US Secretary of State Antony Blinken spoke by phone with the President of the Congo Felix Tshisekedi, who is also currently chairing the African Union (AU).
Blinken stressed the importance of the AU's role in reducing conflict and mediating negotiations. Both expressed their commitment to work together so that the Democratic Republic of the Congo can harness its enormous potential towards continuing a positive path with the dam crisis.
Meanwhile, Sudanese Prime Minister Abdalla Hamdok has renewed his country's position calling for a legal and binding agreement between Egypt, Sudan and Ethiopia on the dam.
In his speech to the Sudanese people on the occasion of Eid al-Adha, Hamdok said that the GERD crisis remains at the forefront of the transitional government's priorities, and that despite the Ethiopian government's announcement of the completion of its second filling and continued unilateral measures, Sudan remains committed to reaching a legal and binding agreement about the GERD.
"However, we continue to call for refraining from unilateral measures, with the need to reach a legal and binding agreement in line with international law, and we will spare no effort in achieving this goal that preserves our national interests in Sudan," Hamdok added.
Edited translation from Al-Masry Al-Youm