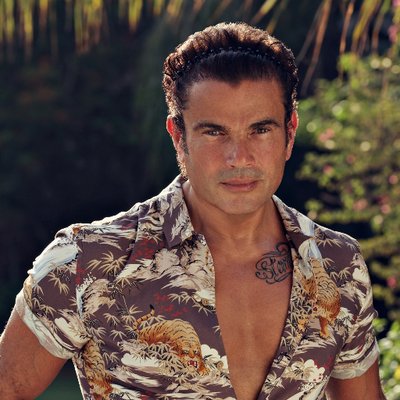 Forbes Middle East released their first top 100 list for Arabic celebrities, based on the length of time in the industry, their influence on pop culture and social media following, and Egyptian pop star Amr Diab topped the list.
Egypt boasted the highest number of celebrities on the list, marking 46 spots, followed by Lebanon with 24 entrants.
In the second spot, behind Amr Diab, is Lebanese pop star Nancy Ajram , followed by her fellow Lebanese singer Elissa.
From the list, 51 are musicians, 37 are actors, 11 are in television and one is a composer.
Iraqi Singer Kazem al-Saher came in fourth, with Lebanese star and fashion icon Najwa Karam rounding out the top 5.
Renowned Egyptian actor Adel Emam came in sixth place, followed by Lebanese singer Asala Nasry.
Emirati singer and television personality Ahlam al-Shamsi came in at number eight on the list.
The most popular Egyptian comedian Ahmed Helmy came in at 11th place, followed by fellow Egyptian actor Ahmed al-Sakka, who came in the 17th spot.
On the presenting front, notorious television prankster Ramez Galal scored 35th place, with Syria's Mustafa Agha in 48th and Saudi Arabia's Lojain Omran in 55th.
The sole composer to make the list is Egypt's Hassan al-Shafei in the 25th spot, no doubt propelled by his television gig as a judge on Arab Idol.
The list illustrates that Egypt remains the region's entertainment industry leader with 46 entrants. This was followed by Lebanon, which had 24 celebrities listed.
Eight Syrians were featured, followed by five Saudi Arabians, four Moroccans and Tunisians, three Emiratis, two celebrities from Jordan, and a star from Algeria, Iraq, Palestine and Yemen, respectively.
Check out the full list here.