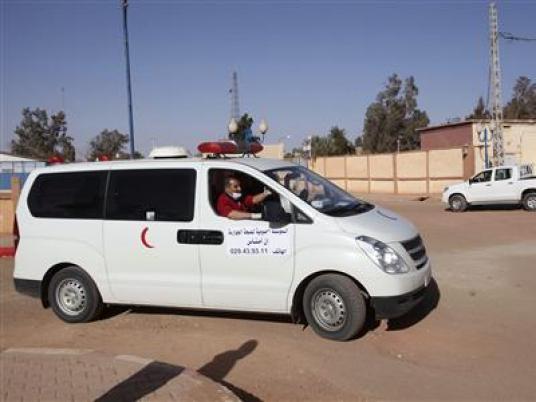 Algerian security forces found an Egyptian citizen in a hostage location, but said that the individual "was not among the hostages or the kidnappers."
Al-Qaeda linked gunmen took the state-run oil and gas company Sontrach hostage last-week, an incident that swiftly turned into one of the biggest international hostage crises in decades. The captors said their assault was a response to French military maneuvers in Mali.
At least 15 burned bodies have been found inside the plant, but the exact death toll remains unknown.
The Algerian authorities and the Egyptian Embassy have been coordinating to grant the safe return of all Egyptian citizens, the foreign ministry said in a statement on Monday.
Ambassador Ali al-Ashry, the foreign minister's advisor for consular affairs and Egyptians abroad, said that "there is no information on [the identification of] Egyptian bodies so far. Once any information comes in, we will share it."
Edited translation from MENA