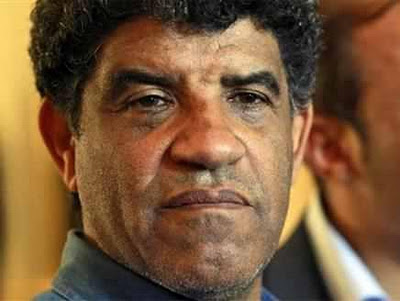 Libya's demands for Egypt to hand over former officials from Muammar Qadhafi's regime is being resolved by the public prosecution through legal channels, Yusuf al-Sharqawi, the assistant to the Foreign Ministry's secretary for North Africa, has said.
Sharqawi told state-run news agency MENA, "The Libyan public prosecutor sent a list of wanted names to the Egyptian public prosecutor," explaining that the request is being processed by the judiciary according to the judicial cooperation agreement between the two countries.
As for the bank balances of Libyan former officials in Egyptian banks, Sharqawi said that they are being identified and will be dealt with according to the law.
The Foreign Ministry had announced in March that it was in talks with Libyan authorities regarding the handover of escaped former Libyan officials after a request was made by Libyan Attorney General Abdel Aziz al-Hassady.
Public Prosecutor Abdel Meguid Mahmoud had added Libyan figures suspected to be living in Egypt to a travel ban list as a precautionary measure until authorities determine if they are in the country.
Qadhafi was killed in October 2011 after a popular revolution which saw foreign military intervention to end his rule.
Mauritanian authorities extradited in early September Abdullah al-Senussi, former head of the Libyan intelligence service during Qadhafi's reign.
The International Criminal Court had issued an arrest warrant for Senussi in June 2011 on charges of killing civilians and crimes against humanity during the beginning of the revolution against Qadhafi's regime in mid-February 2011.
Edited translation from MENA