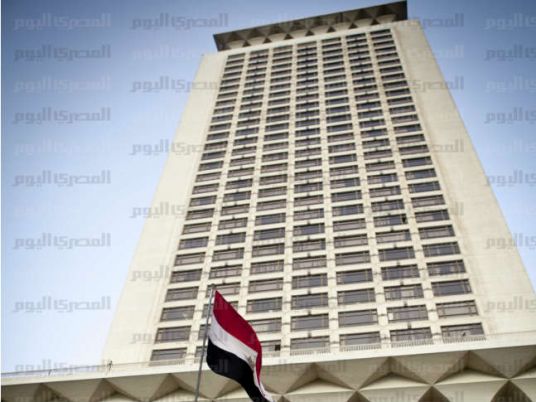 In response to criticism from the spokesperson of the Iranian Foreign Affairs Ministry of Egypt's policies in the Middle East, the Egyptian Foreign Affairs Ministry said that the country's statements raised question marks.
Foreign affairs spokesperson Ahmed Abu Zeid said that Egypt considers the stability of the Middle East as one of its foremost foreign policy goals and that the national security of Arab and Gulf countries is one of the country's fundamental aims.
Abu Zeid also noted that Egypt consistently calls for the principle of non-interference in the affairs of other countries and seeks to have good relations with neighboring countries to help counter terrorism.
"All these principles that Egypt is always calling for will enrich the stability of the Middle East," he said.
The Iranian criticism of Egyptian foreign policy in the Middle East came during a press conference held by the Iranian Foreign Affairs Ministry's official spokesperson Bahram Qasimi on Monday.
Qasimi said that Egypt did not play a good role in securing the region's stability, adding that Cairo's policies were "wrong."
He also said that Iran and Egypt have several things in common and that Cairo must play a bigger role in stabilizing the Middle East.