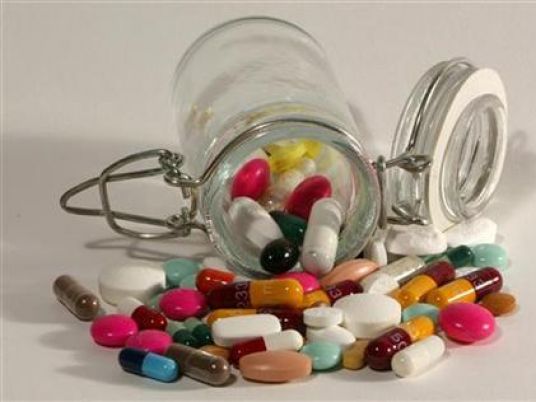 The drug pricing crisis escalated between the pharmaceutical companies and the Ministry of Health, in light of increased production costs and flotation of the pound, with the companies refusing yesterday a new proposal from the ministry to increase prices.
Al-Borsa newspaper reported that foreign pharmaceutical companies operating on the Egyptian market have renewed their rejection of the proposal offered by Health Minister Ahmed Emad al-Din to resolve the drug pricing crisis.
The proposal included increasing the price of the drugs by 15 percent — equivalent to 50 percent of the increase in the US dollar rate after the floatation decision — every 6 months.
The foreign companies held a meeting last week in Dubai, UAE, to discuss the proposal of the minister to resolve the crisis, and what they can accept in light of the significant increase in production costs after the rise in the US dollar rates in Egypt.
Sources told Al-Borsa that the minister offered the foreign companies a different proposal than the one he suggested to local companies, which included raising the prices of the drugs 30 percent annually, 15 percent every 6 months.
The sources said the foreign companies stuck to rejecting the proposal, because it does not fit with the large increase in production and import of treatments costs, especially given that most companies are importing large quantities of fully-manufactured treatments at high prices.
The sources added that foreign companies are waiting for a new proposal from the health ministry, one that would be more in line with the significant increase in production costs.
Sources from foreign companies that met with the health minister a few days ago said that the multinational companies had proposed during the meeting to raise all pharmaceuticals by 60 percent so as not be exposed to losses, but the minister refused.
The sources said that the 11 foreign companies that attended the meeting did not stick to one proposal to resolve the crisis, and that some of them proposed to move all the drugs by between 50 percent and 60 percent gradually, so that the rise would occur gradually over three times, within a year or more.
Other companies proposed that the price of 80 percent of the drugs increase by 20 percent, with a pledge to reconsider the prices again at the beginning of the new fiscal year.
On Monday, the Health Committee of the House of Representatives (parliament) backtracked on its refusal to raise the prices of drugs.
One member of the committee, Magdy Morshid, said he intends to submit several proposals to the health ministry to raise the prices of medicines by 60 percent over two stages by 30 percent at each stage.