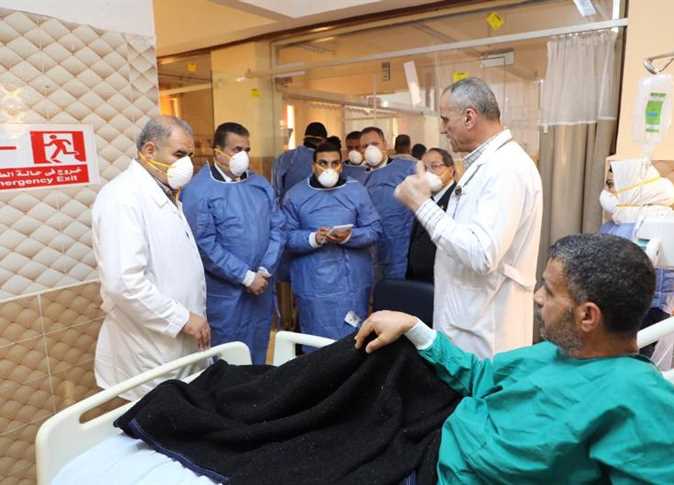 Mansoura University President Ashraf Abdel Basset on Tuesday announced that 40 staff members and patients have entered quarantine after a nurse contracted the coronavirus from patients outside the hospital.
The nurse was found to be suffering from symptoms such as fever, prompting hospital stuff to isolate and test her, which came back positive. She was then transferred to the Ismailia quarantine hospital.
According to Abdel Basset the isolated include five doctors, eight patients, and 28 nurses and workers.
He added that the isolation days will be counted as working days.
The isolated medical staff will continue providing medical care to eight isolated patients until the analysis results come back, he said, and thanked all employees at the hospital for their dedication.
The director of the Mansoura University Hospital Al-Sharawy Kamal told Al-Masry Al-Youm that that the quarantined are receiving full care, including food and protective supplies and that the hospital's wards, offices and corridors have been disinfected.
Edited translation from Al-Masry Al-Youm