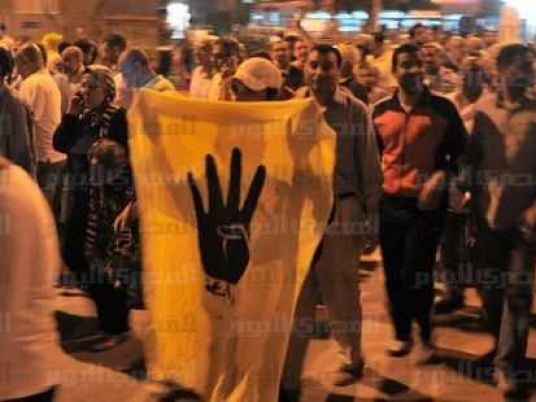 Police at Cairo's main train station arrested four young people for allegedly taking selfies while making a pro-Muslim Brotherhood gesture Sunday.
The travellers, ranging between 17 and 19, were posing for photos while flashing the Rabaa al-Adaweya sign, a four-finger gesture referring to the Muslim Brotherhood's 2013 landmark sit-in that objected to the ousting of former president Mohamed Morsi.
Hundreds of people and a number of policemen died when security forcibly dispersed the sit-in in August 2013, which Human Rights Watch labelled "a crime against humanity". The event became a symbol of the Brotherhood's struggle against the incumbent government.
Police searched the cellphones of the four youngsters and said they found in them photos deemed "insulting to the state and supportive of the Muslim Brotherhood".
They were referred to prosecution services.
Edited translation from Al-Masry Al-Youm