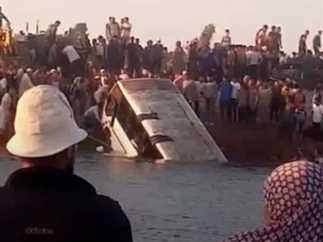 Salam Canal accident resulted in the death of four children and the injury of 11 others, out of 30 boys and girls that the bus carried, according to official data issued by the Daqahliya Health Directorate.
On their way back from a trip to the city of Ras al-Bar, as soon as the bus carrying Al-Azhar school children arrived in Daqahliya Governorate, specifically on the Salam Canal Road between the governorates of Damietta and Daqahliya, which some describe as "the death road," the driver lost control on the driving wheel and the bus overturned to fall into the Salam water canal.
According to the notification received by the security services in Daqahliya Governorate, a minibus carrying pupils returning from a recreational trip at the city of Ras al-Bar, fell into the water canal after the driver lost control on the steering wheel.
Police officers and the river rescue forces immediately moved to the scene of the accident after receiving a report from residents.
According to preliminary investigations and eyewitnesses, the victims of the Salam Canal bus drowned while embracing their Qurans, while some Qurans remained floating on the water indicating the location of the bodies of its owners.
The injured were transferred to Gamalia, al-Manzala and Damietta central hospitals for treatment, and the river rescue forces, in cooperation with residents, lifted the vehicle from the water.
Al-Azhar Grand Sheikh Ahmed al-Tayyeb expressed his sincere condolences to the families of the victims, and instructed Al-Azhar leaders to disburse urgent sums of money to the families of the deceased and the injured, while providing monthly financial subsidies to those in need, and providing the necessary health support to the injured, including surgical operations at Al-Azhar University hospitals.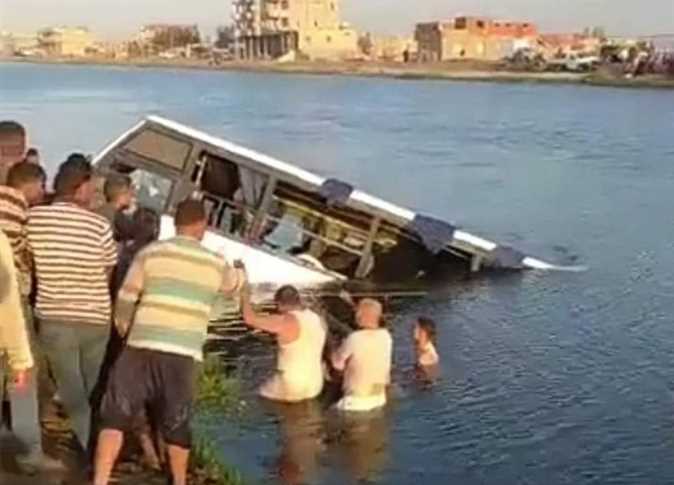 Edited translation from Al-Masry Al-Youm