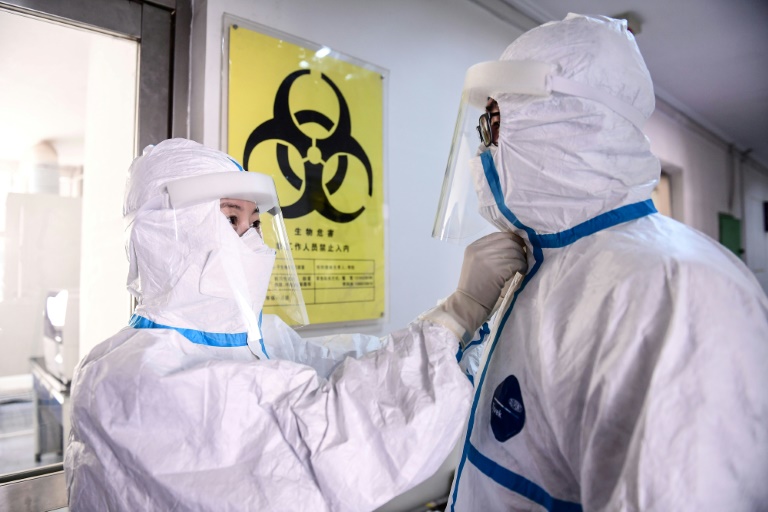 Four Egyptians evacuated from China, the center of a novel Coronavirus outbreak that has killed over 1,700 in the mainland so far, have revealed details of their two-week, quarantined stay at Marsa Matrouh's Quarantine Hospital.
Researcher Assistant in Chemistry of Microorganisms Mohammed Nageh said that he traveled to China to pursue a PhD and returned to Egypt after coordinating with the Egyptian embassy in China following the outbreak, which has infected upwards of 70,000 people in mainland China and spread to a number of countries worldwide, prompting a wave of travel restrictions and flight bans.
"We arrived to Egypt at 9:00 p.m. on February 3 and moved to (the) Quarantine Hospital by buses. We took blood samples and (staff) conducted a number of medical tests," Nageh said.
He continued: "Everything was working normally, but when the World Health Organization (WHO) announced, during our second week (in the hospital), that Coronavirus had become a global emergency, we were prevented from going outdoors for three days, and then we were allowed to go outdoors for only two hours a day."
Following the completion of the 14-day-quarantine, the returnees talked with Minster of Health Hala Zayed and thanked the medical team for standing by them during the quarantine period, Nageh said.
Abdel Rahman Amir, a research assistant at the National Research Center who stayed in Wuhan for four months, said that the situation in China had prevented him from attending university classes.
Amir thus decided to return back to Egypt. He commented that precautionary measures against the spread of the virus were "very tight" when he arrived in Cairo on February 3.
"When we reached Field Marshal Ahmed Badawi Hotel, we took blood samples and several tests. [Doctors] measured our body temperatures twice a day. We did experience any negligence on the part of the Ministry of Health and the medical team," he added.
Lecturer at Zagazig University's Faculty of Science Ibrahim Attya, who also stayed for two weeks in quarantine, commented: "We are in good condition and (there are) no issues among us."
Assistant Professor at Banha University's Faculty of Agriculture al-Hussainy Nawar also said that when he and the other evacuated citizens arrived in Egypt, they were offered "good medical treatment."
He thanked the Egyptian Embassy in China, the Egyptian government and President Abdel Fattah al- Sisi for supporting the returnee, which he said was a comfort to them during their fearful journey back to Egypt and in quarantine.
Edited translation from Al-Masry Al-Youm
Image courtesy of AFP