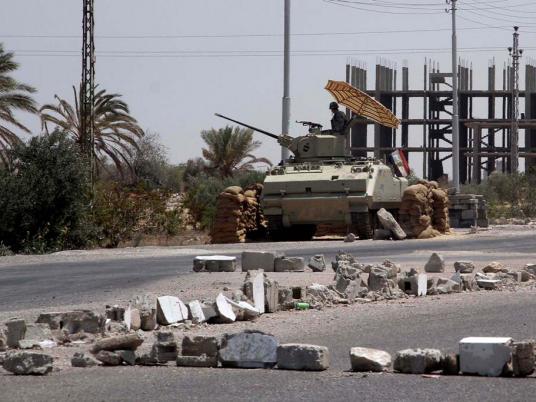 Four people were injured in a blast at a partially constructed building belonging to the Central Security Forces in Sinai, a security source said Sunday
The blast took place at 1 am and targeted a police station under construction in the Qaseema area of central Sinai, according to the source, who added that four workers inside were injured.
The source added that powerful explosives were placed inside by unknown assailants, and that the building was being built for police and security forces guarding the gas pipeline to Jordan.
Another blast targeting an under-construction building for the intelligence services took place in the Safa area in Rafah late on Saturday. No casualties were reported
Armed Forces personnel went to the scene of the blast to check for more explosives, and were still inspecting the scene at the time of reporting.
The motive behind the attack is unknown.
Unknown assailants have been mounting attacks in Sinai against security installations since August, when gunmen killed 16 Egyptian soldiers at a military checkpoint near the Israeli border.
Edited translation from Al-Masry Al-Youm