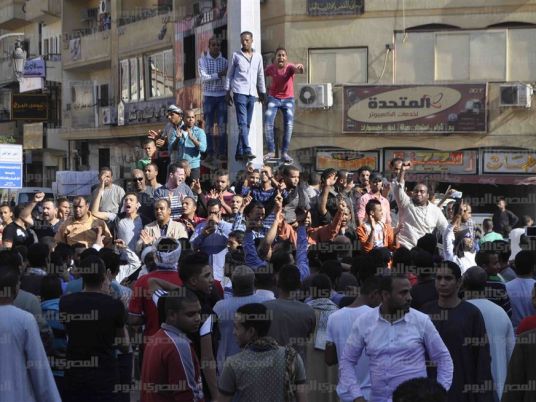 Luxor prosecutor Ahmed Abdel Rahman has detained four police officers for four days pending investigation over the alleged fatal torturing a resident in a police station.
He issued arrest warrants against five other policemen for the same charge.
The forensic report of the victim stated Thursday evening that traces of torture point to the cause of his death.
The victim was beaten on his neck and back leading to a break in his backbone and a cut in his spinal cord, according to the forensic report.
The prosecutor listened to eyewitnesses before ordering the detention of the four officers and issuing arrest warrants against five other policemen.
The victim, Talaat Shabib, 47, was arrested on November 25 at a coffee shop in the Awwamiyya area of Luxor. He was led by the police to a police station. An hour later, his family was notified that he died after he was transferred to hospital.
Edited translation from Al-Masry Al-Youm