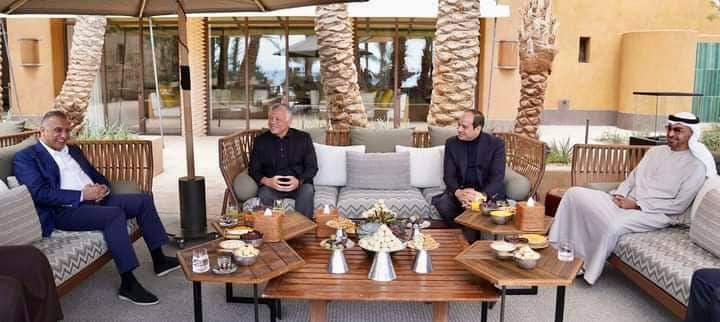 Egyptian President Abdel Fattah al-Sisi met on Friday with Jordan's King Abdullah II, , Crown Prince of Abu Dhabi Mohammed bin Zayed Al Nahyan and Prime Minister of Iraq. Mustafa al-Kadhimi,
Egypt's Presidential spokesperson Bassam Rady said that the meeting discussed ways to enhance relations of joint cooperation between the four countries in all fields, especially trade and economics.
He added that the leaders talked on how to face the repercussions of the current global conditions on food security, energy and trade, in order to preserve regional stability and security in the Arab region.
The meeting also witnessed an exchange of views and visions on the overall political and economic situation, at the regional and international levels.