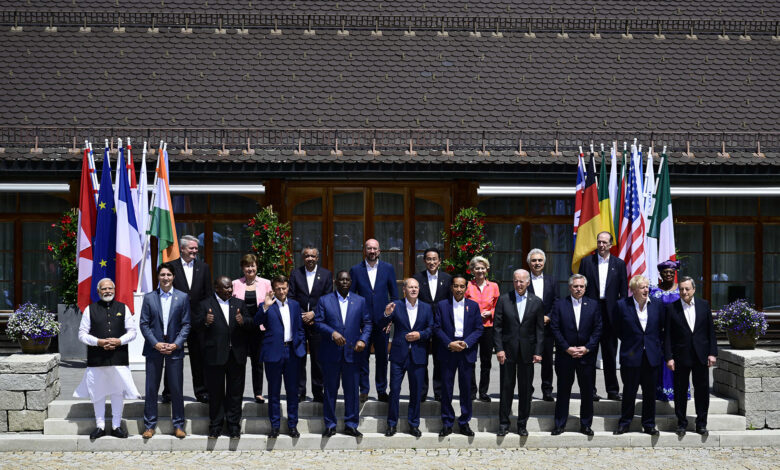 Some countries invited to participate in the G7 summit in Germany "will have to choose sides" as the war in Ukraine continues to rage on, an Élysée source told journalists on Monday.
"It is the stability of the international order that is at stake," the Élysée source said.
Germany, host country of the G7 summit, has invited Argentina, India, Indonesia, Senegal and South Africa to join the summit. Some of the invitees, such as India, have yet to condemn Russia over its invasion of Ukraine.
Sessions on Monday afternoon are open to invited countries.
French President Emmanuel Macron is scheduled to meet with the presidents of Indonesia and South Africa separately this afternoon.