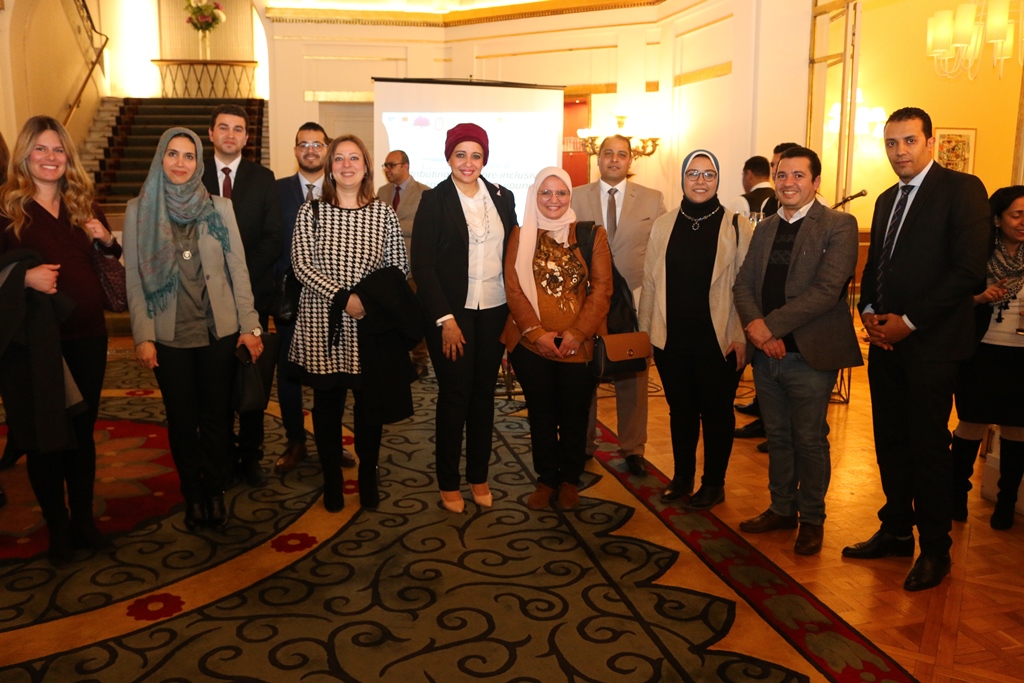 On February 2nd, the French embassy in Cairo hosted the launch of the "Women Pioneers Phase II" project, which aims to increase access to work opportunities for young women and promote more inclusive policies in companies across Egypt, where women's participation in the labor market remains low.
More broadly, the initiative hopes to create a more empowering and inclusive working environment in the country and ensure workplace policies promote professional equality between the sexes in the private sector. 
The initiative is funded by the Sawiris Foundation for Social Development and Agence Française de Développement (AFD), and is being implemented by Plan International Egypt, under the auspices of the National Council for Women.
The event, which brought together experts in economic empowerment, development and investment, aimed to present the initiative's activities and goals and provide a platform to discuss potential areas for collaboration and networking among various groups interested in women's empowerment and economic development.
French Ambassador to Cairo H.E. Stéphane Romatet presided over the opening ceremony, alongside General Director of the External Relations & Int'l Cooperation Department at the national Council of Women Dr. Naglaa ElAdly, Executive Director of the Sawiris Foundation For Social Development Noura Selim, and Mudasser Siddiqui, the Country Director of Plan International Egypt, among others former and current officials.
Over the course of 36 months, the socio-economic empowerment project will work to bolster access to work opportunities, empower young women in the job market, and promote gender equality and inclusivity in the private sector, through life skills and market-driven vocational training and provisions of cash grants for entrepreneurs, as well as by working to promote gender-sensitive policies in at least 15 companies across Egypt.
The initiative hopes to benefit over 1,000 young women from the Greater Cairo and Port Said governorates and 400 young women from Luxor, all aged 18 to 35. 
Statistics released by the Central Agency for Public Mobilization and Statistics (CAPMAS) in 2019 show that labor force participation for Egyptian women aged 15 to 65 stands at only 22.9 percent.
According to a 2018 report on women's economic empowerment from The World Bank, discrimination against women in the labor market, and especially in the private sector, remains "a significant obstacle to (women's) participation and contribution to economic growth" in Egypt.
"Women represent an untapped resource in the economy of Egypt," the report concludes.