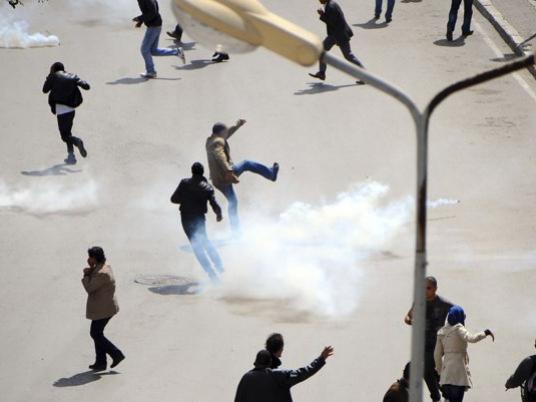 Tunisian students and Salafis have faced off in renewed scuffles over the "Harlem Shake" dance craze in the cities of Sidi Bouzid and Tunis, witnesses said on Thursday.
In Sidi Bouzid, birthplace of Tunisia's 2011 revolution, Regueb school students tried to film their version of the "Harlem Shake" on Wednesday on the premises but were denied permission.
School officials said the students took to the streets outside where they were set up upon by about 20 Salafis, who warned them against "this Western dance of misbelievers."
The same assailants returned on Thursday and attacked the students, they said.
At Manouba University in a suburb of Tunis, a regular scene of incidents between secular students and Salafis, Islamists clashed on Thursday with youths also trying to film the "Harlem Shake," a school caretaker told AFP.
Police intervened to separate the two sides, restoring calm.
A number of social media sites run by Salafis and other Islamist groups have denounced the "Harlem Shake" as indecent, with participants smoking, dancing wildly and simulating sexual acts.
Defiant youth activists have put out a call for a mega "Harlem Shake" to be staged on Friday in front of the education ministry in Tunis.