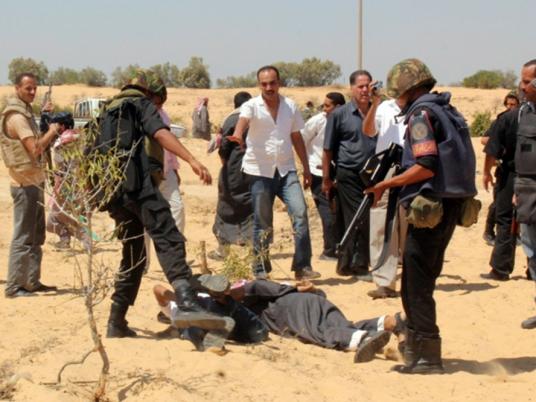 Police arrested 27 fugitive convicts in Sinai during an operation targeting criminals, a source at the North Sinai Security Directorate told the state-owned MENA news agency Tuesday.
The people of Sinai have complained of ill-treatment by security services in recent years, and have often held demonstrations demanding the release of relatives who have been detained.
Sinai has seen intermittent clashes between security forces and militants since early August when 16 Egyptian soldiers were killed by unidentified gunmen in Rafah.
Senior military sources told Al-Masry Al-Youm that the Armed Forces and the police are working together to restore security and stability in the peninsula, while considering the social and cultural norms of the region.
Edited translation from Al-Masry Al-Youm