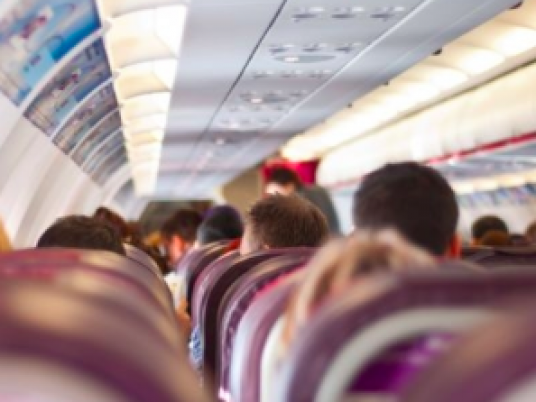 Try to keep your knees and feet to yourself. That's the lesson from a new travel etiquette survey which found that seatback kickers are the most annoying type of in-flight passenger.
According to the latest edition of Expedia's Airplane Etiquette Study, seat-kickers narrowly beat out inattentive parents this year, with 61 percent of the 1,019 respondents polled in the US agreeing that restless, seatback kickers make the worst type of seatmates.
Rounding out the top five complaints were clueless parents (59 percent), seatmates with poor hygiene and bad BO (50 percent), the "audio insensitive" who play their music or talk too loudly (50 percent), and the tipsy, in-flight boozer (45 percent).
Meanwhile, are you a "Chatty Cathy"? Because in addition to being cited as one of the top 10 annoying in-flight behaviours, the survey found that most US travellers (75 percent) prefer to keep to themselves for most of the flight.
In fact, two-thirds of respondents agreed that they "dread" sitting next to chatty flyers – the 16% who view flights as "an opportunity to meet and talk to new people".
The survey also revealed current attitudes towards reclining seats –an ongoing flashpoint in travel – with interesting results.
About one-third of respondents said they'd like to see reclining seats banned entirely, or restricted to set times during short-haul flights.
The same percentage of travellers also said they refuse to recline.
The most common reason for adjusting seatbacks is to sleep.
And 13 percent said they recline immediately after take-off.
Overall, US flyers were globally optimistic, with three-quarters of respondents agreeing that passengers are, for the most part, considerate.
As for the Mile High Club, membership is exclusive, with just one percent admitting to have engaged in sky-high nookie, or knowing a traveler who did.
Here are the top 10 grievances for in-flight behaviour:
The full ranked list of onboard etiquette violators includes:
1. Rear seat kickers, 61 percent
2. Inattentive parents, 59 percent
3. The "aromatic" passenger, 50 percent
4. The audio insensitive, 50 percent
5. The boozer, 45 percent
6. Chatty Cathy, 43 percent
7. Carry-on baggage offenders, 38 percent
8. Queue jumper, 35 percent
9. Seat recliner, 32 percent
10. Greedy overhead bin taker, 32 percent