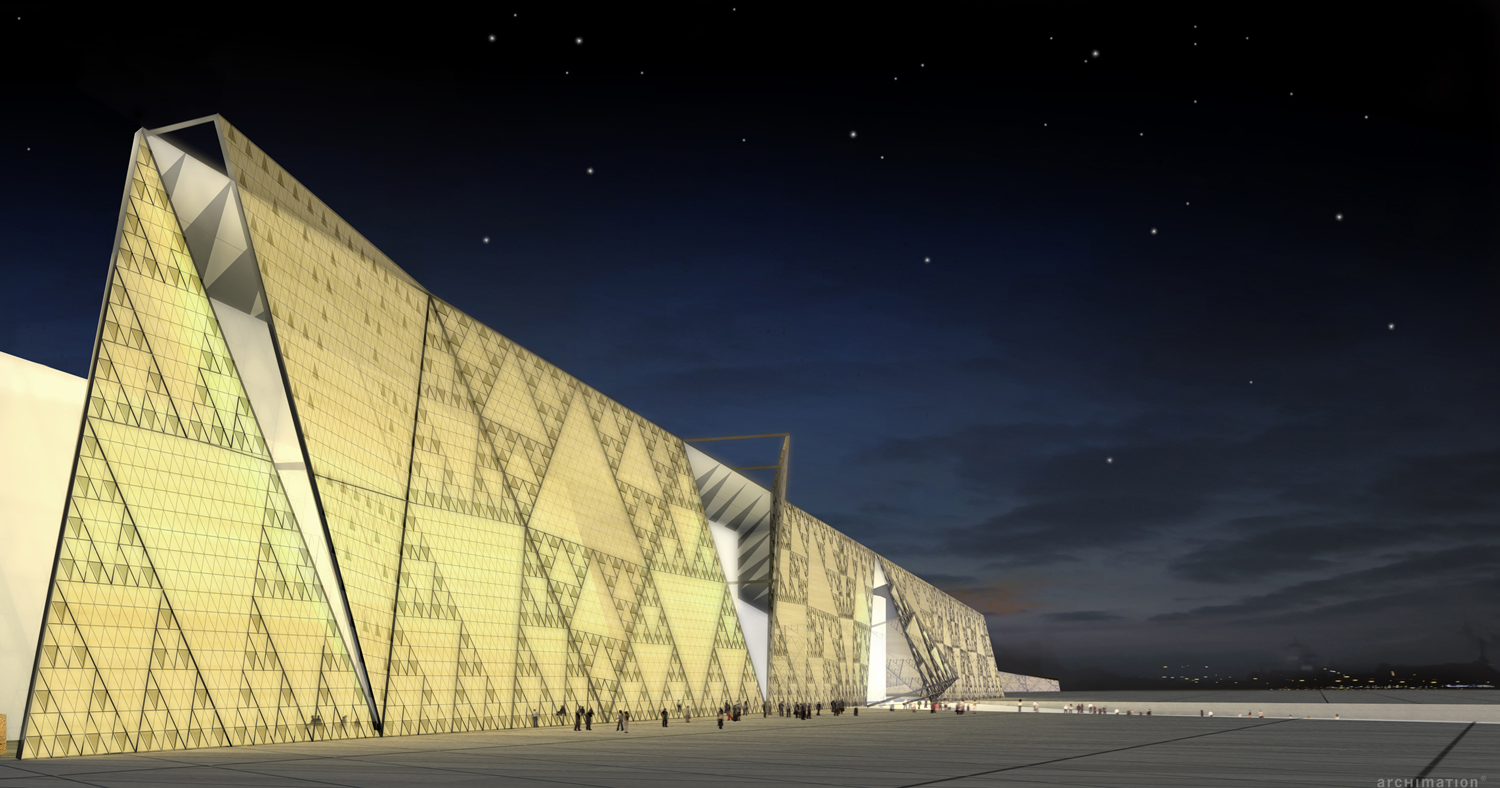 The Grand Egyptian Museum received 68 artifacts, including 16 pieces from the treasures of the golden king Tutankhamun announced the general supervisor of the Grand Egyptian Museum Atef Moftah.
The artifacts arrived safely amid security from the tourism and antiquities police, including 52 huge artifacts that will be displayed inside the main exhibition halls of the museum.
Assistant Minister of Tourism and Antiquities for Archaeological Affairs at the Grand Egyptian Museum Al-Tayyeb Abba explained that these include a group of statues depicting King Senusret I, a limestone sarcophagus of a person named Ahmose ibn Basmatik, which was found in the Tuna al-Gabal area in Minya Governorate, an alabaster sarcophagus of Queen Hetepheres from the era of the Old Kingdom and a pink granite statue of the god Serapis.
He added that the 16 pieces from King Tutankhamun's treasures are a selection of alabaster pots.
Before wrapping and packing, a team of restorers carried out archaeological documentation of the pieces and prepared a report on each piece, under the supervision of the Grand Egyptian Museum and the Supreme Council of Antiquities, the Director General of Executive Affairs for the Restoration and Transfer of Antiquities at the Grand Egyptian Museum Eissa Zidan said.
Zidan added that the pieces were wrapped using scientific methods and safe packaging materials, before being placed inside wooden boxes lined with reinforced foam from the inside.
The heavy artifacts are now being restored and maintained, in preparation for its transfer to the main exhibition halls, Zidan added.