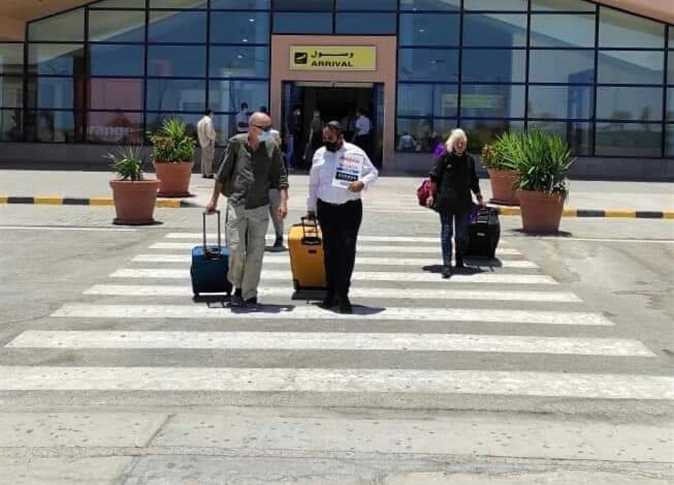 The Marsa Alam International Airport in the Red Sea Governorate is set to receive within coming days a German technical committee, to follow up and review security measures and health and precautionary measures followed by delegations arriving at the airport.
Airport sources said that that the German delegation's visit comes in preparation for the upcoming arrival of the first German tourist flights to the city.
The Marsa Alam International Airport in March won the Health Accreditation Seal for Safe Travel from the Airports Council International (ACI), a major breakthrough in the tourist airport system.
A ministerial committee from the ministries of Health and Population and Civil Aviation conducted an inspection of the security procedures and health and preventive methods followed by the authorities at the airport.
Starting Saturday and this week, the airport will receive about 60 foreign flights according to the approved operating schedules.
Egypt had suspended flights and tourism in March 2020 as part of measures to combat the coronavirus outbreak. Traffic in all Egyptian airports resumed since July 1, 2020, in accordance with Egypt's preventive and precautionary measures to coexist with the coronavirus.
Beginning September 1, 2020, all local and foreign passengers were demanded to provide a PCR analysis document proving they tested negative for coronavirus within 72 hours of reaching Egyptian territory.
Egypt's tourism sector, accounting for approximately 12 percent of the country's economy, has experienced a slump in tourism since the onset of the coronavirus pandemic. The country's Ministry of Tourism and Antiquities, in cooperation with the Ministry of Aviation, has launched several campaigns to revive the industry.