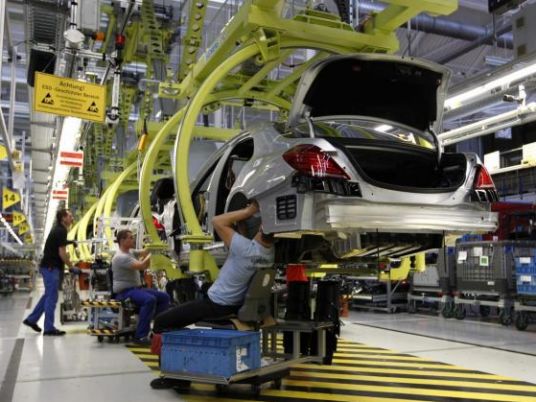 The German Daimler Motor Company announced on Friday its withdrawal in May from the Egyptian German Automotive Company (EGA). The spokesperson for the Daimler company said the decision was due to an expected drop in tariffs on imports while EGA seeks to assemble other types of vehicles.
Daimler owns 26 percent of the EGA shares and is the manufacturer of the Mercedes brand.
The initial report published by Focus weekly magazine said the company only sold 4,255 cars in Egypt in 2014.
Hamdy Abdel Aziz, chairman of the Chamber of Engineering Industries at the Federation of Egyptian Industries, said the government was responsible for the withdrawal of the German company from the Egyptian market, stressing that the lack of support for the automotive industry and the lack of government policies backing the industry caused the Egyptian market to lose its competitive edge.
In four years, European cars will be imported to Egypt without customs duties, according to the Egyptian-European partnership agreement. As a result, Daimler believes that supply to Egypt will be less expensive than local manufacturing, Abdel Aziz said.
The Egyptian market's needs through to 2020 will rise to 800,000 cars, compared to 350,000 currently, he added.
Edited translation from Al-Masry Al-Youm