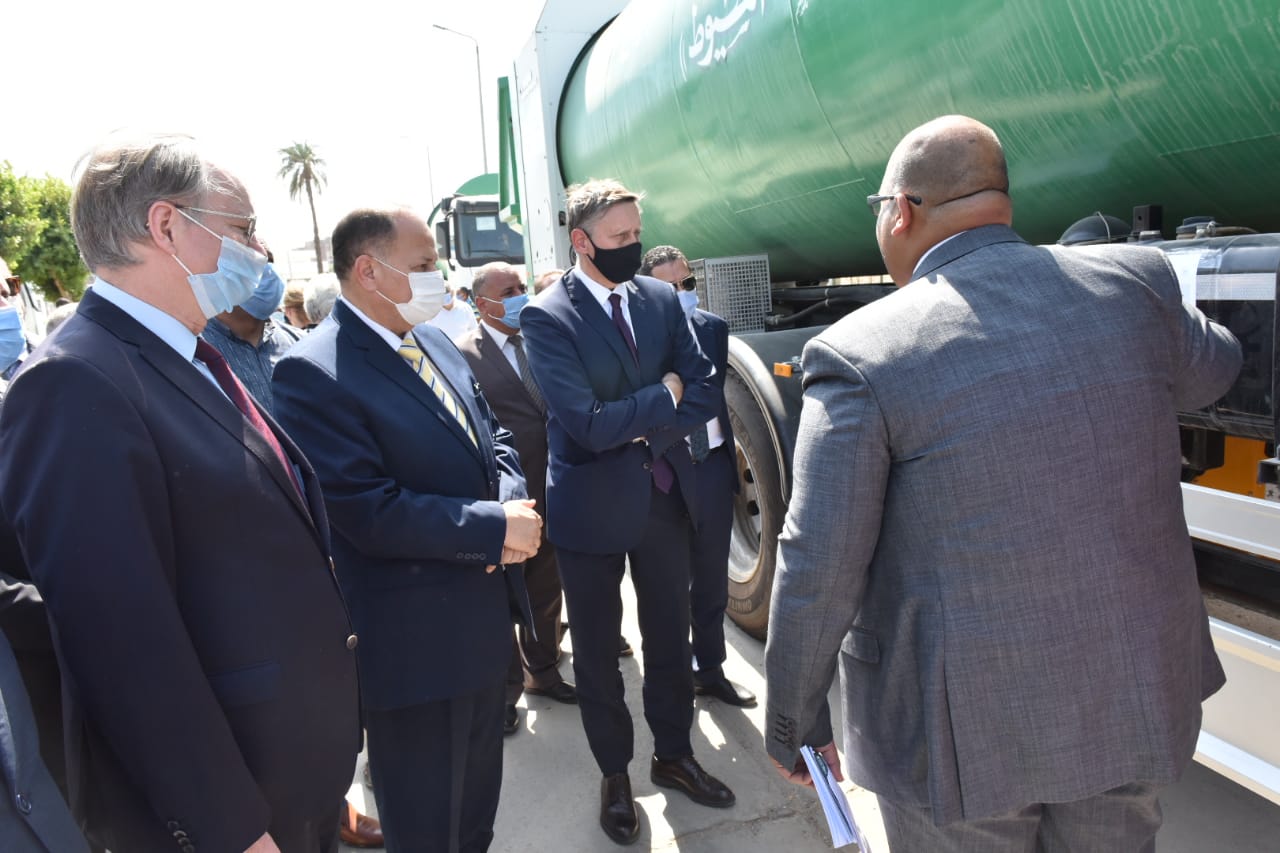 Germany's Ambassador to Egypt, Cyrill Nunn, and the European Union's Ambassador to Egypt, Christian Berger, visited on Wednesday Assiut's solid waste management unit.
Accompanied by the city's governor, Essam Saad, the delegation also inspected the city's new waste collection fleet, which was delivered as part of Egypt's National Solid Waste Management Program (NSWMP).
The new unit is expected to improve solid waste management services for about 6.4 million people, including two million in Assiut.
The NSWMP seeks to institute effective policy, legislation, and infrastructure for waste management in Egypt.
The program has launched a number of projects around the country, all designed to protect the environment and climate, conserve natural resources, and reduce public health-related hazards.
Both ambassadors were impressed with the project's progress and deliverables.
They expressed Germany and the European Union's commitment to the project, noting the importance of sustainable waste management to Egypt's economy, environment, and quality of life.
Ambassador Berger added, "I also want to express my congratulations on the occasion of the adoption of the Solid Waste law by the Parliament."
The law, which was passed at the end of August, prohibits the unauthorized burning of waste or its dumping into a river. It also requires companies to increase the percentage of recyclable materials being used in products.
Per the new law, all illegal landfills in Egypt will close within the next two years.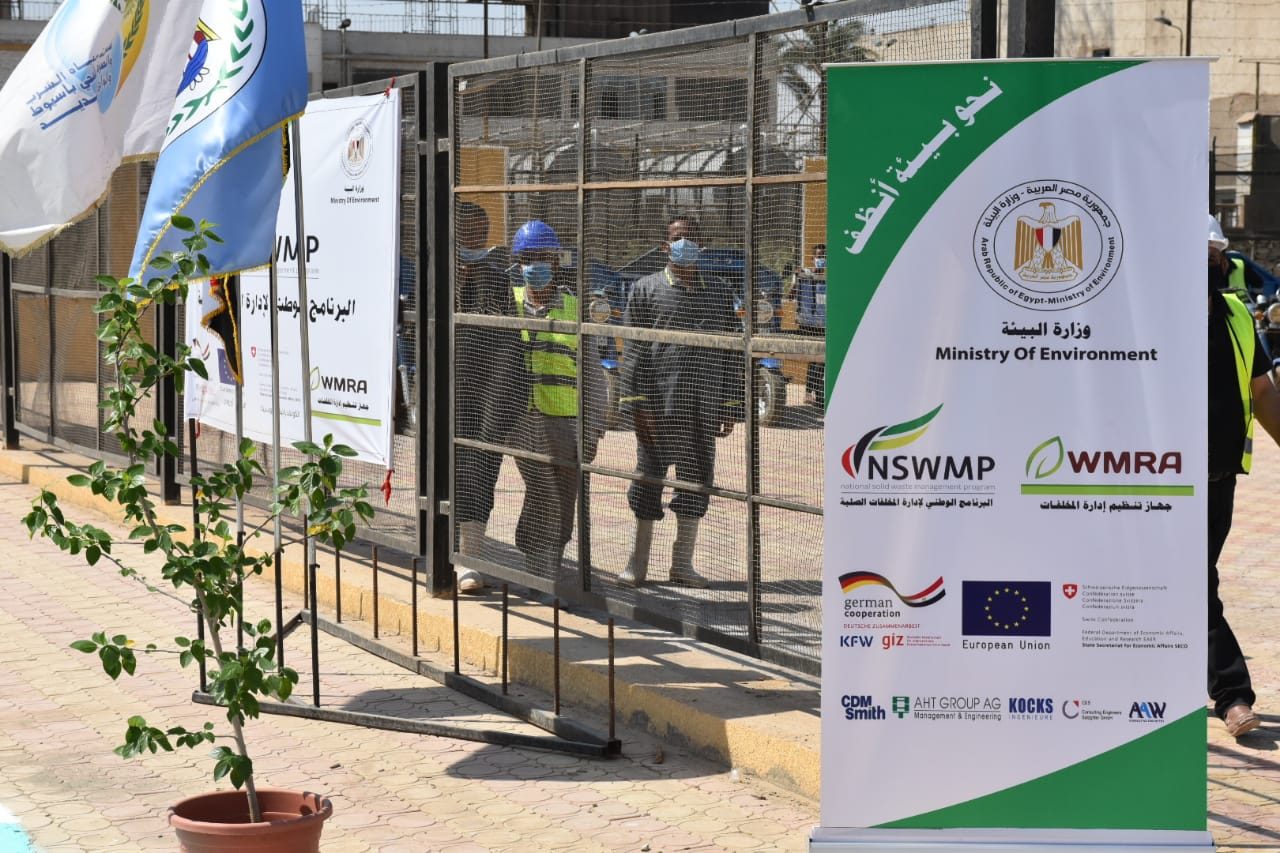 The NSWMP was launched in 2012, and is financed by the Egyptian Government, the EU, the State Secretary for Economic Affairs of the Swiss Confederation (SECO), and German Development Cooperation represented by the Agency for International Cooperation (GIZ) and the German Development Bank (KfW).
The total program cost is estimated at $71.9 million euros, and is composed of both technical and financial assistance.
The program is primarily operating in four of Egypt's rural governorates: Qena, Assuit, Kafr al-Sheikh, and Gharbiya.