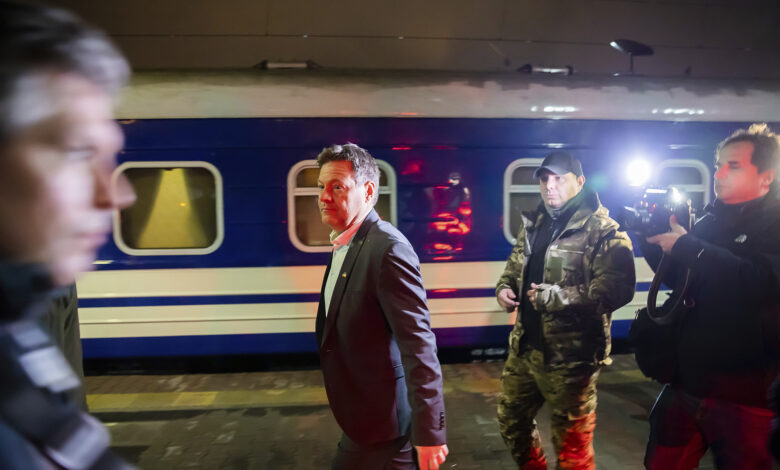 Germany's Vice Chancellor Robert Habeck arrived in the Ukrainian capital Kyiv on Monday.
"The purpose of this trip is to give Ukraine a clear sign that we believe that it will be victorious, that it will be rebuilt, that there is an interest from Europe not only to support in times of need, but also that Ukraine will be an economically strong partner in the future," Habeck told journalists upon arrival in Kyiv.
Habeck is being accompanied by a business delegation.
This is the vice chancellor's first visit to Kyiv since the beginning of the Russian war against Ukraine on February 24, 2022.
Some context: Modern Germany has been reluctant to become involved in international conflicts against the backdrop of post-WWII demilitarization, but the country has adopted an evolving approach to security and military policy in the wake of Moscow's war on Ukraine.
After months of hesitation, the German government announced in January that it would answer Kyiv's calls for the high-tech Leopard 2 tanks.