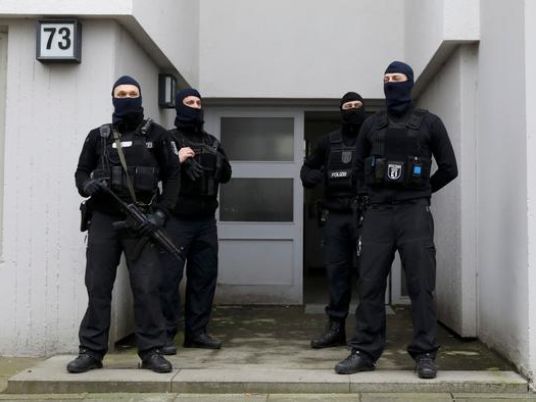 Germany has deported 10 potential attackers since January as part of a tougher approach toward failed asylum seekers after one of them killed 12 people in an attack on a Berlin Christmas market, security sources said on Thursday.
Interior Minister Thomas de Maiziere and other top officials have been pushing for quicker deportations of those denied asylum, while working with Morocco, Tunisia and other countries to speed up the repatriation process.
Tunisian Anis Amri, a supporter of Islamic State, attacked the Berlin market in December after being denied asylum. He was shot dead by Italian police days later.
Shortly after the incident, German's Joint Terrorism Prevention Centre (GTAZ), reviewed the open cases of all other "potential attackers" like Amri, the sources said.
"A total of 10 potential attackers have since been successfully deported in a joint effort with the affected German states," said one of the sources.
The suspected militants were sent back to mainly North African countries, the sources said, without providing details.
The change in approach was agreed by de Maiziere and Justice Minister Heiko Maas at a meeting on Jan. 10, where both men agreed that the Amri case must not be repeated.
In Amri's case, one of the obstacles to physically deporting him was Tunisia's failure to issue replacement identification papers, despite the availability of finger- and handprints.
This month German Chancellor Angela Merkel secured a promise from Tunisia to take back 1,500 rejected Tunisian asylum seekers, with those who agreed to leave voluntarily eligible to receive government aid. Germany also offered Tunisia 250 million euros in development aid.
Merkel, who will seek a fourth term as chancellor in September, has come under fire for allowing more than one million refugees to enter Germany over the past two years.
De Maiziere vowed on Tuesday to continue pushing for legislative changes that would make it easier to detain and deport potential attackers following the Amri case. One proposed law also calls for use of electronic tags.
The security sources said state prosecutors in the past had sought to exhaust opportunities to prosecute potential attackers in Germany for various other infractions, but this had proven difficult and time-consuming.
The sources did not provide details on the 10 individuals deported or say whether they were related to the Amri case. German authorities have arrested at least two individuals who had contact with Amri before the December attack.
(Reporting by Andrea Shalal; Editing by Gareth Jones)