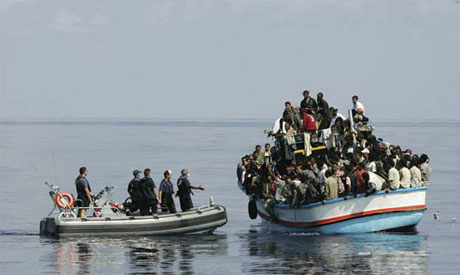 Germany has reached an agreement with Egypt to slow the flow of migrants from the North African nation.
The agreement announced Monday is part of a wider effort by Germany to work with countries to fight the causes of unchecked migration.
Government spokesman Steffen Seibert says the new agreement will provide Egypt with more resources to run training programs to help people find better jobs, and more funds for Egyptians to study in Germany.
Germany will also help Egypt improve facilities for Syrian refugees and other displaced people in the country, and the two countries agreed to work more closely to crack down on smugglers who bring migrants illegally into Europe across the Mediterranean.
The International Organization for Migration says about 121,000 migrants have arrived in Europe by sea this year.