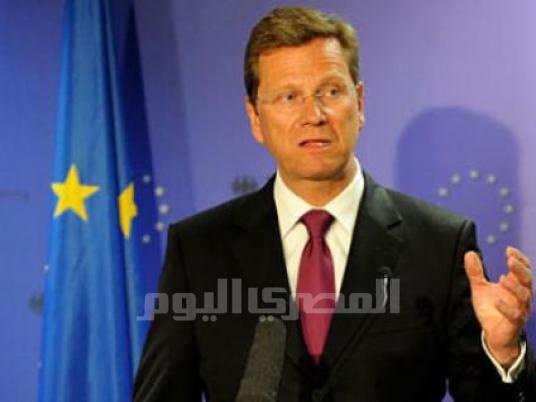 Germany must maintain its economic and political support for Egypt, German Foreign Minister Guido Westerwelle has said.
In a commentary in German newspaper Bild- Zeitung on Saturday, Westerwelle wrote that (loose translation) "Egypt is a key country in the Arab spring. So despite all the difficulties we have to show support — economically, politically and by opening our markets."
On the occasion of the first anniversary of Hosni Mubarak's resignation, Westerwelle wrote that by ousting Mubarak Egypt opened the door to freedom.
He added that despite the difficulties, Egyptians have come a long way by electing a parliament in free elections and working on a new constitution.
However, Westerwelle said that Egypt's measures against the Konrad Adenauer Foundation, a think tank affiliated with German Chancellor Angela Merkel's Christian Democrats, is a painful setback.
On Tuesday, Westerwelle said that his country had summoned the Egyptian ambassador in Berlin to protest Egypt's recent move to prosecute NGO workers, including at least two Germans.
Two members of the Konrad Adenauer Foundation are among 43 NGO workers facing trial in Egypt.
In December, Egyptian authorities launched a crackdown on 17 NGOs in Cairo, accusing them of illegally operating in Egypt and receiving funds from abroad without permission.