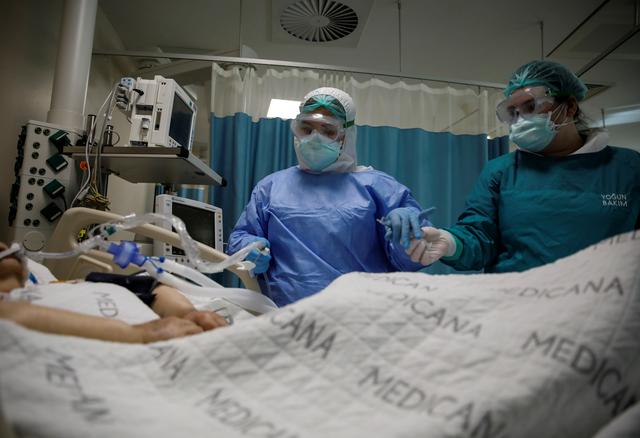 Gharbiya Governor Tareq al-Rahmy on Sunday decided to partially quarantine the village of Kafr Jaafar, part of the Basyoun locality, for 14 days, after 12 coronavirus cases were confirmed in the village.
Security forces partially closed the village, which contains about 800 houses, instituting precautionary measures, disinfecting the village, and preventing anyone from entering or leaving the quarantined area.
Governor Rahmy toured Basyoun, emphasizing the importance of abiding by curfew measures such as the mandatory closure of businesses starting at five pm each day, as well as the necessity of taking other precautions.
Egypt on Sunday confirmed that the total number of fully-recovered cases rose to 732, all of whom have been discharged from isolation hospitals.
Thirty-one cases left quarantine on Sunday
A total of 1001 positive cases have been tested in Egypt, with all results now returned negative.
According to Health Ministry Spokesperson Khaled Megahed, 112 new coronavirus cases on Sunday, bringing the country's number of confirmed total cases so far to 3,144.
The total number of COVID-19 deaths has now reached two hundred and thirty-nine nationwide, after announcing fifteen deaths.
Edited translation from Al-Masry Al-Youm