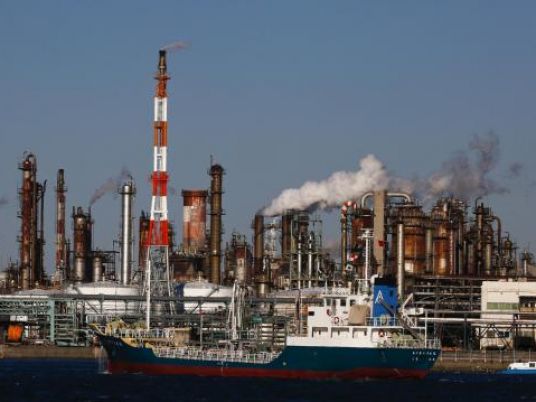 Asian liquefied natural gas (LNG) prices sank this week as fresh supply emerged from traditional Chinese buyers looking to trim their intake, underscoring how markets have shifted into an era of oversupply.
But all eyes were on Egypt as Russian energy giants doubled down on their LNG commitments and traders found out whether they had passed through to the next round of a multi-billion-dollar buy tender.
The price of Asian spot cargoes for October delivery fell to around $7.50 per million British thermal units (mmBtu) on Friday, from around $7.60 per mmBtu last week.
Subdued Asian demand kept deal-making to a minimum as traders awaited the outcome of piecemeal sale tenders launched over recent weeks.
Indonesia's Bontang facility last week closed its tender offering four cargoes in October and December and is now awaiting government approvals to pick winners, a trader said.
Meanwhile, China National Offshore Oil Corp launched its first-ever tender to sell two cargoes from the BG Group-operated Queensland Curtis export plant in Australia.
PetroChina is offering an Algerian cargo on a prompt basis as part of a portfolio optimization, sources said.
Details began to emerge about Egypt's highly sought-after 45-cargo purchase tender, a lone bright spot in a global market marked by receding demand, oversupply and plunging prices.
State-run EGAS invited 10 firms to join a technical workshop, which traders say amounts to a shortlist of potential winners. Twelve companies initially sent through offers.
Among the 10 companies invited to attend the workshop are Noble Group, PetroChina, Shell, Gunvor, Vitol, Trafigura, Gas Natural, BP and Engie.
Egypt has also firmed up a deal with Russia's Rosneft for the supply of 24 cargoes over five years starting in the fourth quarter of 2015, priced at a "slope", or percentage, to Brent crude oil of between 13 and 14.2 percent, two sources said.
A third source said the range was more like 13.9-14.2 percent of Brent, in line with other LNG supply deals done into Egypt.
Oil major Shell will front LNG to Rosneft, which has no direct access to the fuel, allowing it to meet delivery obligations in Egypt, three sources said.
In parallel, Russian Energy Minister Alexander Novak also said Gazprom is to supply Egypt with 1 million tonnes per year of the fuel, double the volume Gazprom had first flagged in statements.
Another major was said to be backing Gazprom.
A Gazprom spokesman did not immediately return requests for comment.
Earlier this week, Egypt picked Shell, Vitol and Trafigura in a smaller tender to supply four cargoes via Jordan's Aqaba terminal.
(Reporting by Oleg Vukmanovic; Editing by Dale Hudson)