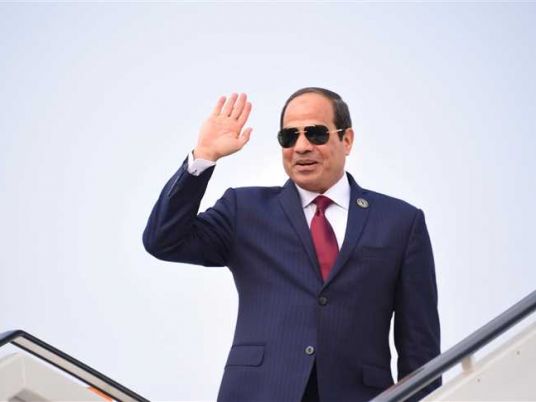 Tight security measures were imposed in Sharm El-Sheikh city between the airport and the Conference Hall, where the Financial Inclusion International Conference is scheduled to be held starting Thursday.
The Financial Inclusion International Conference, which is being hosted by Egypt for the first time, will be inaugurated by President Abdel Fattah al-Sisi on Thursday.
Security forces were deployed and checkpoints were established on the road from Sharm el-Sheikh Airport to the hotels where foreign delegations participating in the conference will reside.
Sources told Al-Masry Al-Youm that the Republican Guard have begun securing the visit of Sisi to Sharm el-Sheikh on Tuesday.
Ninety-four countries and 119 international institutions will participate in the conference. Sisi will deliver the keynote address to the conference, while Prime Minister Sherif Ismail will deliver a welcome speech at the start of the conference
Egypt is hosting this huge international conference, the first of its kind in the Middle East, on September 14 and 15. The conference is being organized by the Central Bank of Egypt.
The conference aims to enhance the culture of financial inclusion in developing countries, and developing the mechanisms adopted by governments, especially in the Arab region, to provide various financial services to all society classes such as the small and medium-sized enterprises, contributing thus to financial stability in the economies of these countries.
The conference is the most important forum for financial inclusion policy makers in the world. It is held every year in a different country.
It focuses on the preparation of policies and strategies related to financial inclusion, and on the exchange of experiences among member countries.
Nine-hundred personalities, including 29 central bank governors, 11 finance ministers, and 100 deputy central bank governors from the member countries of the Alliance for Financial Inclusion participate in the conference every year in addition to representatives of major international financial institutions.
Edited translation from Al-Masry Al-Youm