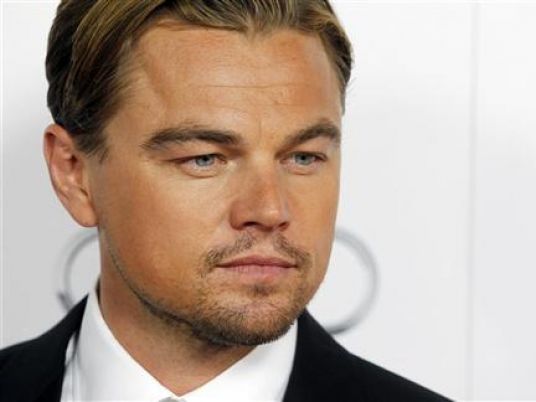 With free-flowing champagne and blistering jokes that have yet to be told but have already been apologized for, Sunday's Golden Globes promise a rowdy night featuring Hollywood's top names and a wide-open awards race to keep viewers in suspense.
The Globes, chosen by Hollywood Foreign Press Association voters, often offer a prescient preview of the more prestigious Academy Awards.
Britain's acerbic Ricky Gervais will take over hosting duties from comedy duo Tina Fey and Amy Poehler. He has already tweeted a cheeky apology for those who will be offended by his jokes.
With films such as "Spotlight," "The Revenant," "The Big Short" and "Carol" vying for Golden Globe wins, the Oscars field may start to shape up.
"This year's Globes are a free-for-all," said Tom O'Neil, founder of awards tracker GoldDerby.com. "The Golden Globes is an Oscars audition."
The nominees cover a varied field of genres and topics. "Spotlight," about The Boston Globe's probe into sex abuse by Catholic priests, is the likely frontrunner for best drama while Wall Street misdeeds movie "The Big Short" could win best comedy, O'Neil said.
Globes voters are not members of the Academy of Motion Picture Arts and Sciences who determine the Oscars. But the Globes has honored many films and actors who have gone on to win Oscars. Oscar nominations will be announced on Jan 14.
This year, pundits favor Leonardo DiCaprio in the best actor race for his role as a fur-trapper bent on revenge in Alejandro Inarritu's Pioneer-era drama "The Revenant." DiCaprio is up on Sunday against Eddie Redmayne ("The Danish Girl"), Will Smith ("Concussion"), Michael Fassbender ("Steve Jobs") and Bryan Cranston ("Trumbo").
"Carol" star Cate Blanchett will contend against co-star Rooney Mara for best drama actress, as well as Saoirse Ronan ("Brooklyn"), Brie Larson ("Room"), and Alicia Vikander ("The Danish Girl").
Gervais will host the dinner ceremony for a fourth time. In the past, he has skewered everyone from Charlie Sheen and Robert Downey Jr. to Kim Kardashian. Potential targets on Sunday include movie star Mel Gibson, a scheduled award presenter, and the sex scandal surrounding comedian Bill Cosby.
"Because I can see the future, I'd like to apologise now for the things I said at next week's Golden Globes," Gervais tweeted last week, adding: "I was drunk."
Golden Globes are also awarded to TV shows and actors, with contenders including "Game of Thrones," "Veep," "Transparent," and "Empire."