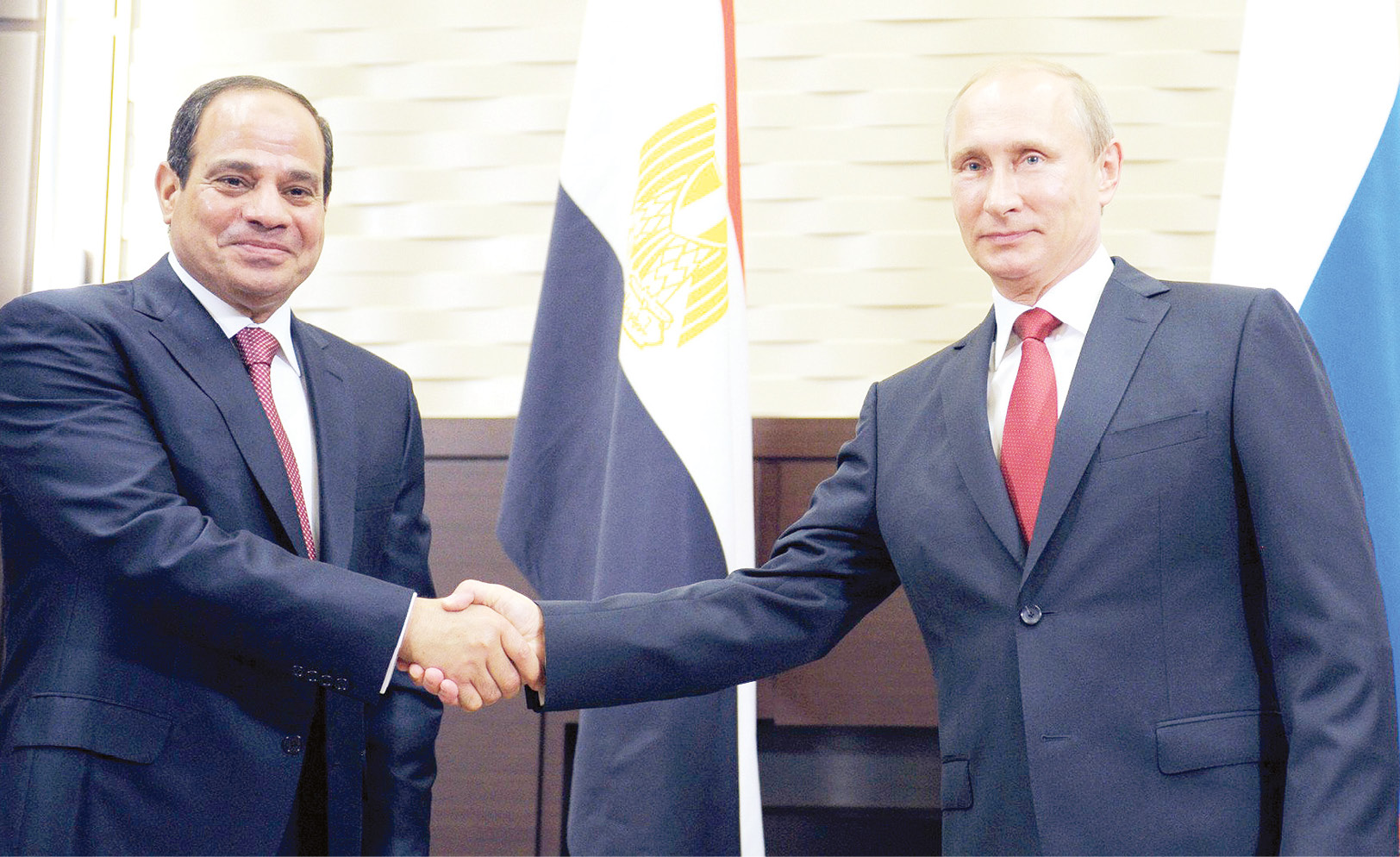 The Egyptian presidency has studied the possibility of signing the contracts for Dabaa nuclear power plant along with the opening ceremony of opening new Alamein city in October 2017, anonymous sources in the Egyptian government said on Wednesday.
The sources added that the ministries of Housing and Investment will celebrate with the 75th anniversary of the Second World War battle of Alamein in the presence of senior officials from the countries which participated in the battle.
The Russian president Vladimir Putin is anticipated to attend the ceremony which, in addition to signing the contracts of nuclear plants, will witness a presentation on the repercussions of war such as laying huge numbers of land mines in Alamein city.
Sources at the Ministry of Electricity hinted that the Egyptian and Russian governments will sign a further four contracts which include, first, a principal contract for supplying and installing nuclear reactors; second, a contract for supplying nuclear fuel for the operation of nuclear plants; third, a contract for nuclear waste disposal; and fourth, a contract for organizing the operation of nuclear reactors and maintaining them.
Meanwhile, the Ministry of Electricity and Nuclear Power Plants Authority (NPPA) met with a committee from the State Council to revise the contracts of the nuclear power plant. The meetings aim to explain the technical aspects in the contracts to the State Council's counselors.
The Dabaa nuclear power plant will include four Generation III nuclear reactors which comply with international security and safety standards, the governmental sources revealed.
Edited Translation from Al-Masry Al-Youm