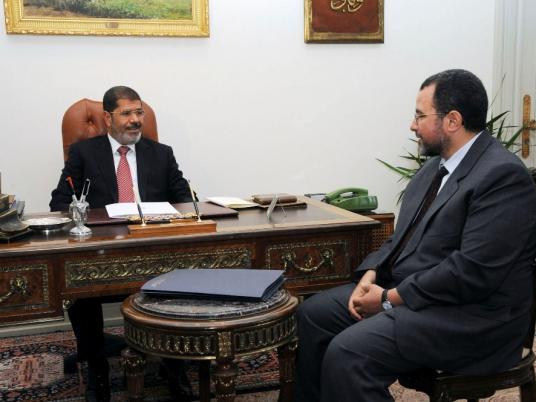 The Cabinet plans to invite the International Monetary Fund delegation to Cairo next month to resume negotiations over a US$4.8 billion loan, according to the prime minister.
The government also has a social and economic reform program to put in place should loan negotiations fail, Prime Minister Hesham Qandil said during a press conference Thursday.
The government had previously laid out a clear strategy for evaluation by the IMF and is continuing to communicate with the fund's experts and implement aspects of the plan, Al-Masry Al-Youm reported him as saying.
Meanwhile, the Ministry of Industry and Foreign Trade told state-owned Al-Ahram newspaper that tariffs would be increased on 100 imports to shore up foreign reserves, which officials have said are at a critical level.
The tax increases will apply to a list of goods that have quality local alternatives, as well as to luxury items. Minister Hatem Saleh said the proposed list would be presented to the Cabinet within days, said Al-Ahram.
The ministry also plans to ask the Cabinet to increase export subsidies by LE100 million for rest of the fiscal year and from LE3 billion to LE4 billion for next fiscal year, he added.
The government will put in place controls requiring exporters who receive subsidies to deposit their profits in local banks in Egyptian pounds, Saleh told Al-Ahram. The measure is designed to increase the competitiveness of Egyptian products in foreign markets and, in turn, boost foreign reserves.
The Cabinet on Wednesday approved a draft presidential decree to increase tariffs on some non-essential consumer goods, such as sunglasses, watches, boats, shrimp and nuts, according to its spokesperson Alaa al-Hadidy.