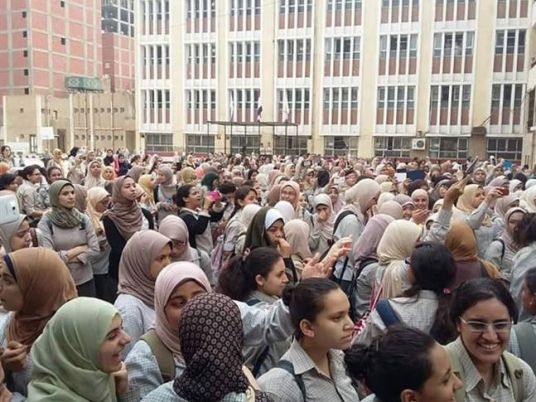 Following weeks of protests by high school students, Prime Minister Sherif Ismail rescinded on Saturday an earlier decision by Education and Technical Education Minister El Helali el Shirbini, which added 10 marks given to students committed to class attendance and discipline.
A self-proclaimed Union of Egyptian School Students praised the development, labelling it the fruit of "student struggle".
Ossama Abdel-Aziz, a media adviser to the prime minister, said the decision to revoke the grades came following consultations with the education minister on efforts to improve the educational process.
Based on the new addition to the student achievement assessment, high school students would get between five and seven extra marks for attending between 85-100 percent of classes throughout the school year. Three other behavioral assessment marks were to be granted based on a student's commitment to the school's bylaws.
Shirbini had contended that the new marks were designed to restore discipline to high schools which have witnessed poor student attendance over the past few years.
But students argue that the decision compels students to attend while failing to mend other deficiencies in the educational process.
Exam cheating, premature exam leaking and families' heavy reliance on private tutoring for their children at the expense of school attendance have become rampant in recent years, stoking indignation over the ministry's performance.
Edited translation from Al-Masry Al-Youm